Step 1-find a page that you just love the background layering
Step 2-rotate that wonderful page clockwise or counterclockwise
Step 3-add all your photo's, clusters, and whatever else you want to add to the page.
Step 4-save it all up and upload it to the Trixie Scraps challenge gallery

I came up with this when I was cruising around in Pinterest (spend way too much time there) and came upon a page that I just loved the background paper stacking. So I borrowed that and made my own wonderful page with the simple recipe above. And here's my darling baby girls on their last day of school...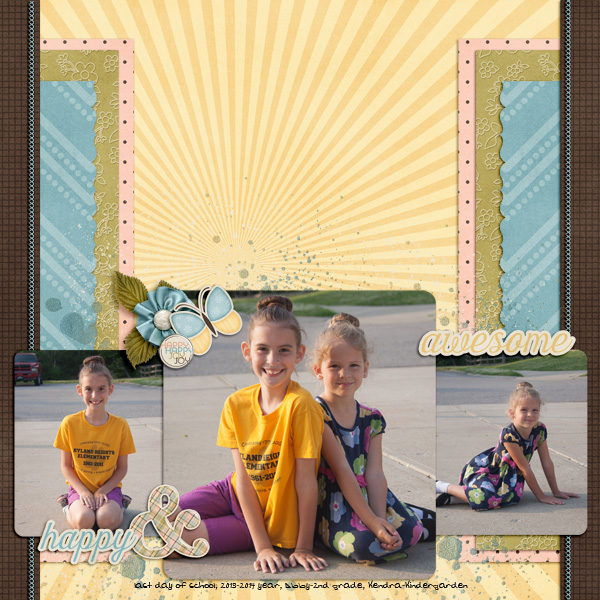 I made this page using
One Happy Day
available in the October Scrap Pack at ScrapStacks. That is all for today, so make sure to check out that super cute kit and the other goodies and leave your pages in the challenge gallery so we can ooh and ahh all over them. Have a great Thursday and a great Halloween!!
All Trixie Scraps Designs products can be found in the following online stores:
Trixie Scraps Shop * My Memories * Ginger Scraps

Hello everyone and welcome back to another challenge Thursday. Today I wanted to twist it all up. We are going to do a scrapliftotwisticipe (yup I made that up). It's a mashup of a scraplift that is twisted, and a bit of a recipe to go with it.