I used
Love in the Garden Value Bundle
for my page because I love the bright spring like colors, also because the blues worked well with my bluebonnet photo. This kit is fun and a great one for your stash!!!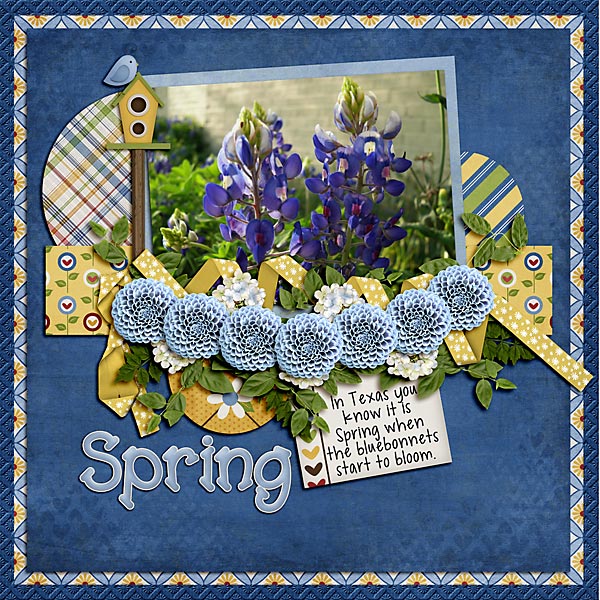 Now it is time for you to get scrapping and let me see what you create. Make sure you share your pages with us in the Trixie Scraps Gallery, because we love seeing what you do. Plus you could win a little something from Trixie's store!!!!
All Trixie Scraps Designs products can be found in the following online stores:
Trixie Scraps Shop * My Memories * Ginger Scraps

Hello everyone, this is Shauna one of Trixie's Stars and today I am here to give you this month's photo challenge. I decided that I wanted to see some spring this week. I don't know about you, but I am so ready for spring!!! Everything is starting to turn green here and the flowers are beginning to bloom. Nothing makes me happier than seeing those first bluebonnets every year. So your challenge for this week is to scrap a photo (or more) of spring. It can be like mine and be flowers, but maybe it is your kids in the park, spring cleaning or even a spring storm.