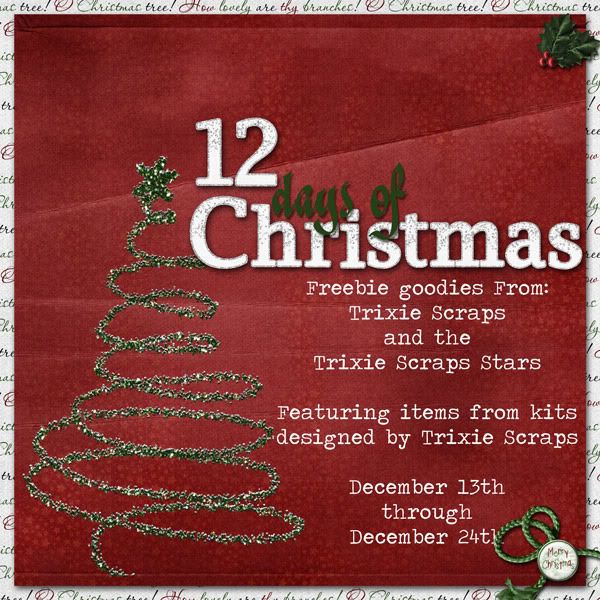 Each day from now through Christmas Eve, one of my Scrap Stars will be giving you a little gift - each of the stops is a surprise, so you have to check back at my blog every day to find out who you need to visit next! And, you might just find an extra little goodie in your freebie download from me, on some days!
So, without further ado, do you want to see what you get on the 1st day of Christmas?? A FABULOUS template from Scrap Star Fran! Click on the preview below to hop on over to
Fran's blog
and collect your goodie. And PLEASE remember to say thank you to Fran if you download!
Merry Christmas and see you tomorrow with your 2nd gift!
Trixie's Scrap Stars are giving gifts to YOU!!! Come celebrate the 12 Days of Christmas with us!