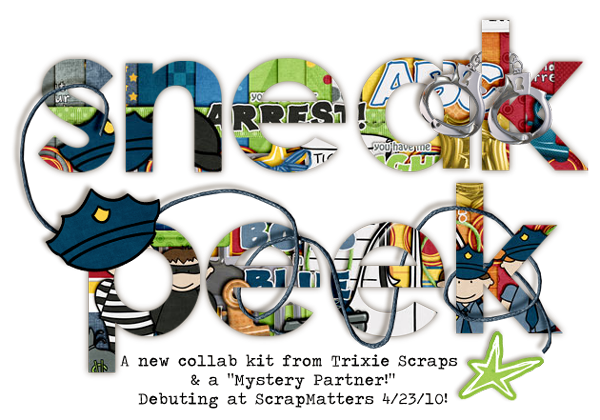 Would you like a chance to win this kit? All you need to do is guess who I collabed with on this adorable kit. Leave a comment with your guess and your email address and I will randomly choose a winner tomorrow. Also, don't forget today is Challenge Thursday on the Trixie Scraps Stars blog -

you can download a freebie template

from Pam and play along with our challenge. PLUS! I even found time to play along with the challenge this week I used my new kit for the layout - so you'll get another advance sneak peek if you head on over and check it out! Happy Scrapping - see you tomorrow with the new release and the name of the winner!

Hey everyone! Happy Thursday to you! Just stopping in quick to let you know that I have a new collab kit coming out tomorrow that is just super, super cute!! Want a sneak peek?? You're in luck, I have one for you!!