First I want to apologize that this blog post is late. It was not my intention and I really dropped the ball! So please look below for a special sneak peek of the daily download kit!
Here are the fabulous layouts we received the last 2 weeks!!! Scroll over the photo if you don't see which Trixie Scraps product they used!
And all of these lucky scrappers will be receiving this awesome thank-you gift from Trixie this week:
Check your email inbox for a link to pick up your prize! And thanks very much for submitting your beautiful pages! We'll be back in two weeks with our next round of Show-Offs, so you can start leaving links for us in the comments of this post starting RIGHT NOW! Have fun!
Now here is your special sneak peek of the daily download kit! I promise, you're going to want to keep coming back daily for each piece!
And of course your preview for today: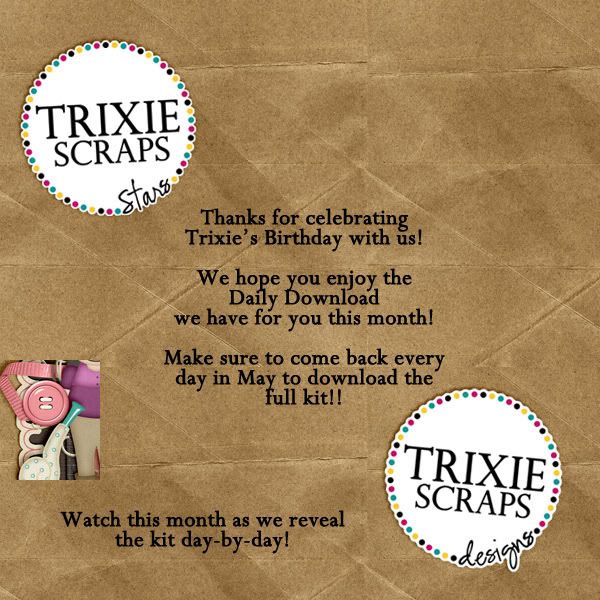 Download Here
Thanks for coming by! Have a fantastic day everyone!
Hello readers and welcome to another Show-off Sunday! Are you all enjoying the NSD festivities? I know I've been busy playing in the Scrap Matters forum, and scrapping my little heart out!