I wanted to scrap a page for her with her best friend that just left for basic training. She had already deleted the pictures from her camera, so I had to head to her facebook page to grab some pictures for it. When I found the ones I decided would work I just right clicked on the image and saved it to my computer. The image or images need to be saved to you computer in order for this to work.
I then start my scrapping program (PSE 5.0) and open up a new document or in this case the template I want to use. I select the picture layer where I want to place my picture. If you are working on a new document use the custom shape tool (the shape that looks like a word balloon in PSE) to make a shape to clip your picture to. Then go up under the File menu and choose Place.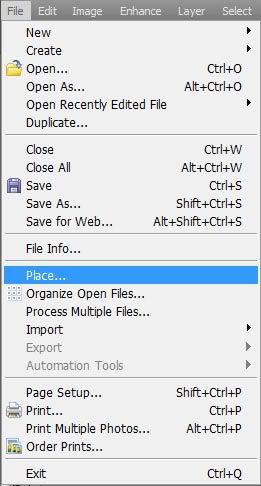 This will pop up the menu where I can browse for the picture I want to use. Once I have located it, I click Place and the image appears on my document. It will have a solid line around it with an "x" through the middle. What this does is vectorizes the image, so it doesn't lose as much quality as it would if you had just dragged and dropped the picture. Make sure to go up to the top bar and click on the box in front of Constrain Proportions (the red circle in the image below). This will help keep your picture from getting out of shape. Go ahead and enlarge or shrink you picture at this point. It's okay if it look a little blurry right now, it will get better once you have finished resizing it. Once you have the picture the size you want it, click on the green checkmark. As you will see the picture "magically" clears itself up.
To give you an idea how much this increases the size of the picture, here is what size the picture would have been on my layout had I just dragged and dropped it onto my page. If I had tried to enlarge this picture to fill the photo spot of the template, it would have become pixelated.
If it still looks a little blurry you can go up to the Enhance menu and choose Unsharp Mask. The settings I tend to use on my pictures is amount 35, radius 14 and threshold 0. You may adjust these as needed for your picture.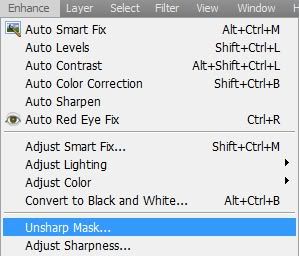 This technique is great to use when you are making a page and don't have the full resolution pictures to use, such as using pictures from off the web or your camera phone. Just make sure if it's someone else's picture you have their permission to use it before posting the page online. I have printed pages up to 8 x 8 so far using this technique for the pictures and have not noticed any pixelation on the them. How it looks like on my screen is how it has printed out.
Here is the page I made with my sister's pictures of her and her friends using
Friends are Like Flowers Bundle
by Trixie Scraps and Connie Prnce.
These pictures are from my little sister's trip to Puerto Rico last spring that I grabbed from her facebook page. The page is made using
Oceanside
by Trixie Scraps.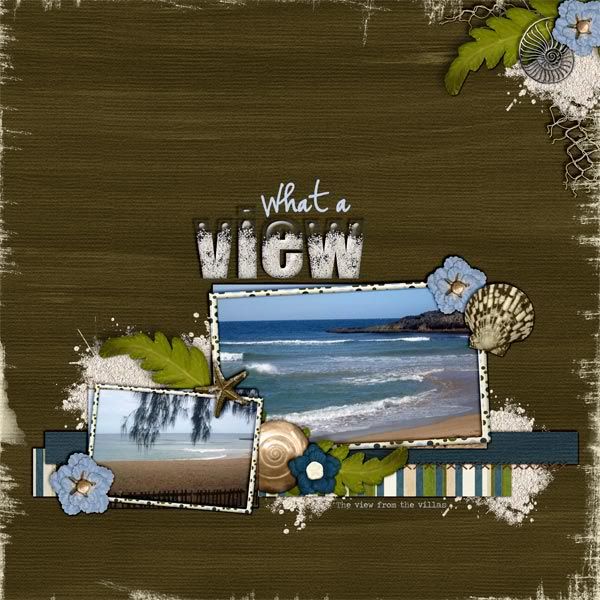 Hi and welcome to another great Triple T Tuesday. Have you ever had a picture you would like to scrap but the resolution is too low? My little sister tends to delete the pictures from her camera as soon as she prints them. She also doesn't save them to a disk, so the only way I get a chance to scrap them after they are deleted is if she uploaded them to her facebook account. The problem with that though is the pictures are lower resolution. I am going to show you a way to scrap these pictures on a layout and not have them turn out quite as pixelated.