This week, I have a brand new collab bundle releasing with the talented team of Bella Gypsy. I love their style and they were so much fun to work with! Though the kit is full of flowers and was designed with girls in mind, the colors & supporting elements in the kit lend themselves well to photos of your little boys, too - and my Scrap Stars proved that this kit is very versatile -
make sure to check out the Feature Friday post on their blog today to see all their layouts!
The bundle and individual pieces will all be on sale for 25% off, this weekend only!
Without further ado, here is a look at the new kit and bundle - Saffron Blues!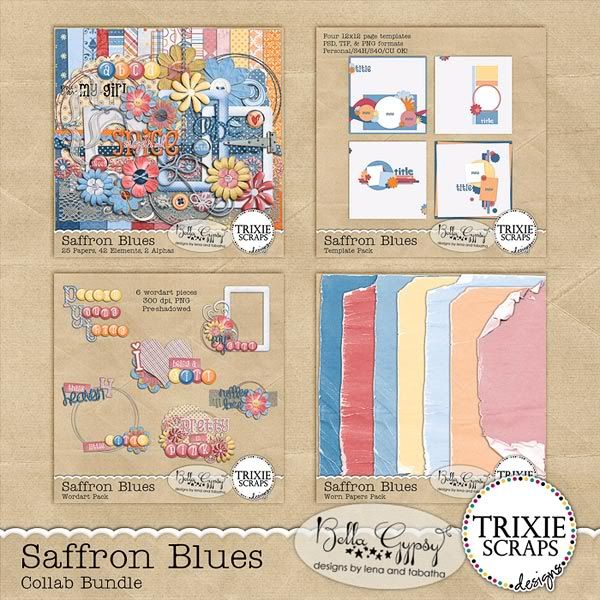 The bundle is a fabulous steal at just $7.49 for a limited time only - it includes the full kit (25 papers, 42 elements and 2 unique alphas - one in four different colors!); a set of four 12x12 page templates (CU OK, too!); coordinating wordart; and a set of shabby, wonderfully worn solid papers!
Here is a close-up look at the pattern papers and elements - be sure to check out one of my stores for a closer look at all the pieces!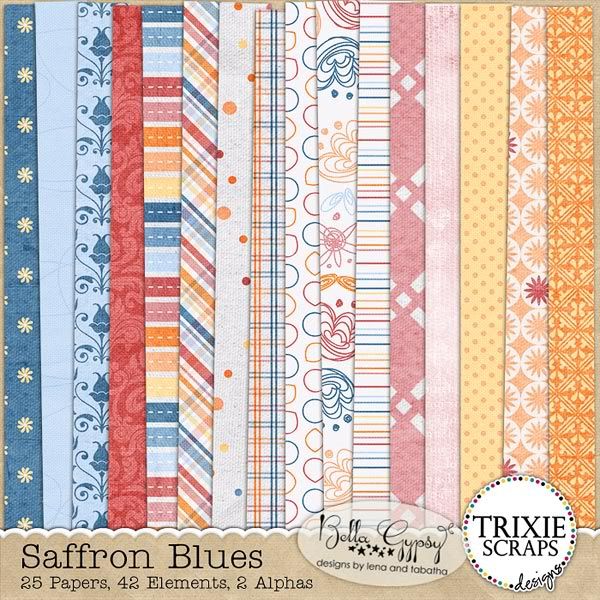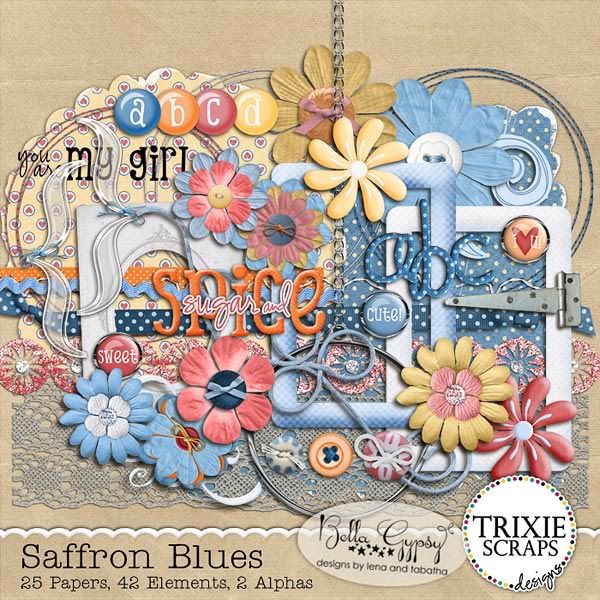 And here are just a few of my favorite layouts the Scrap Stars have made with the kit -
there are bunches more to see on their blog!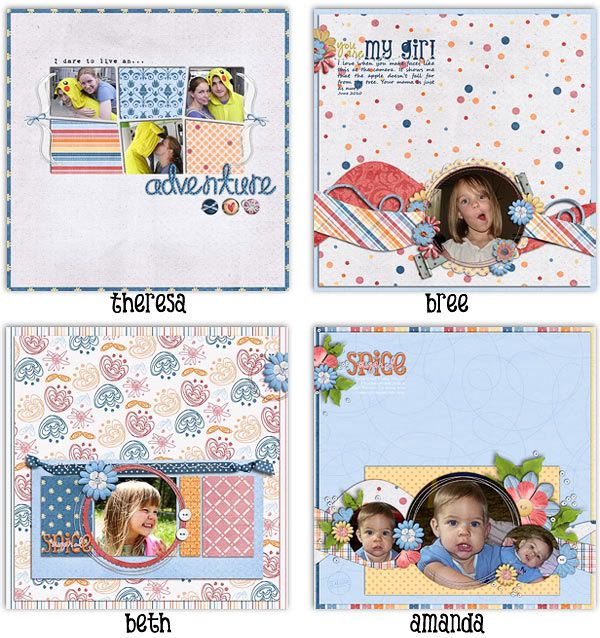 I also have a brand new set of blogwear releasing this week - the fabulously talented Carrin has designed a beautiful set of seaside-inspired blogwear using my Oceanside kit... this set might just be my favorite yet! It includes 3 background choices, 3 unique headers, two different post dividers, 4 sidebar labels and detailed installation instructions for the Blogger blog platform.
You can see the blogwear in use on the Oceanside Demo Blog!
That's it for this week! Yesterday was my husband's birthday and I surprised him with news of a weekend getaway to Pittsburgh - so we'll be away on a little mini vacation this weekend. I've never been to Pittsburgh before, so I'm very excited about it! I hope you have a great weekend, too!

Hello savvy scrappers! Hope you're having a fabulous week. I've got to say, it has been unusually HOT and humid here on top of the Pocono Mountains. We've been running the air conditioning constantly, which is a bummer for the electric bill, but what can you do? The good news is that its been so hot outside, I just want to be indoors, hiding from the heat... and that means lots of good designing time!