I have a freebie for you today, too!
My thanks for reading all the way through this LONG post! LOL
Don't forget, this giveaway is for any of my shops - so no matter where you shop, if you spend $15, you are in the running!
Now, on to new release business! Find them at my stores here:
The first new item for you all this week is
Tea Time with Teddy
. I loved the idea of a tea party with all the accompanying sweets and stuffed animals for guests, of course! And I incorporated some brown and blue so hopefully you might even find a use for this kit if you have little boys! The full kit has 12 papers, 40 elements, and 1 complete alpha in four different colors so you can create amazing mix-n-match titles! The matching quickpage set comes with six amazing 12x12 quickpages and makes scrapping with this collection a breeze!
If you like both, consider purchasing them from Gotta Pixel where I have them on sale for 20% off when you buy them together!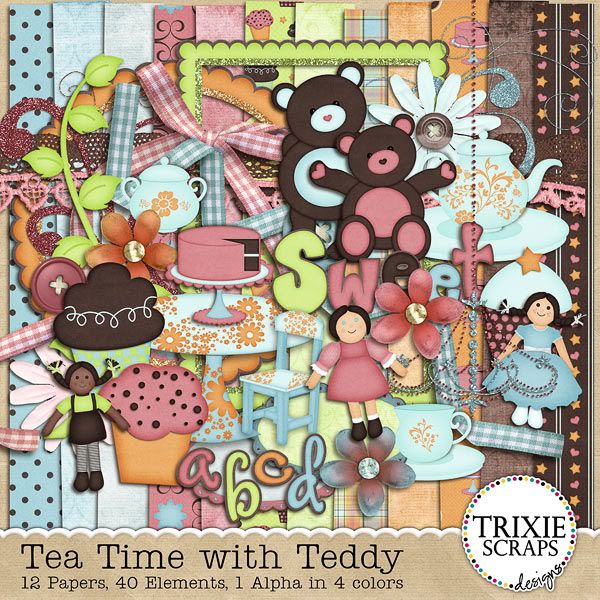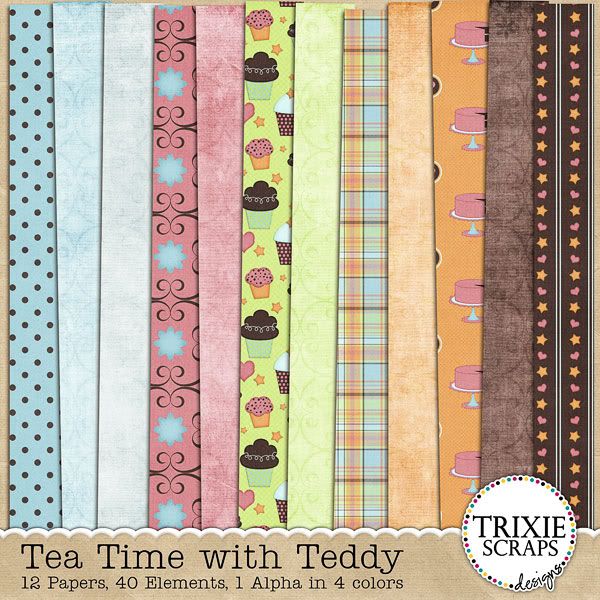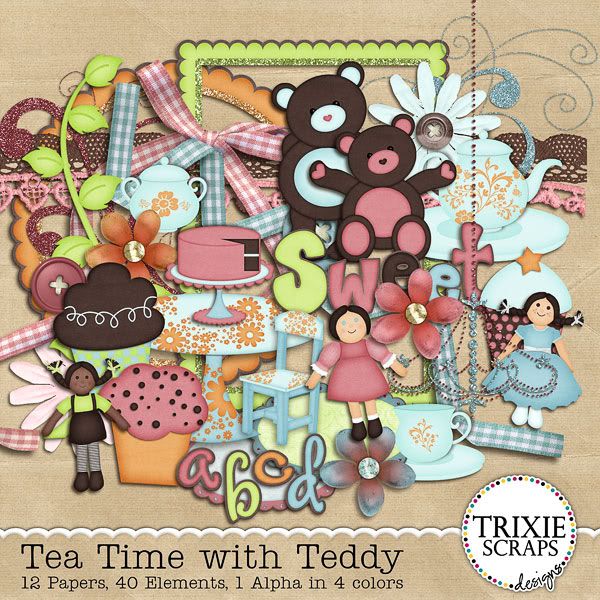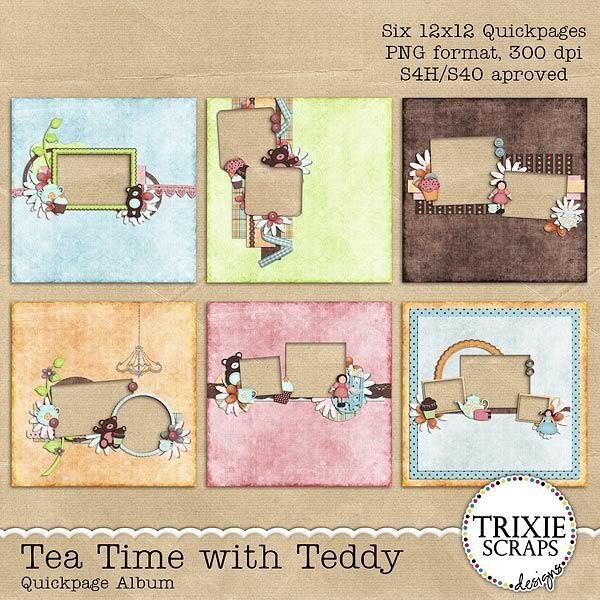 Here are just a few of the awesome pages my CT cooked up for this. They made a bunch more, too!
Make sure to check out their blog today to see the rest!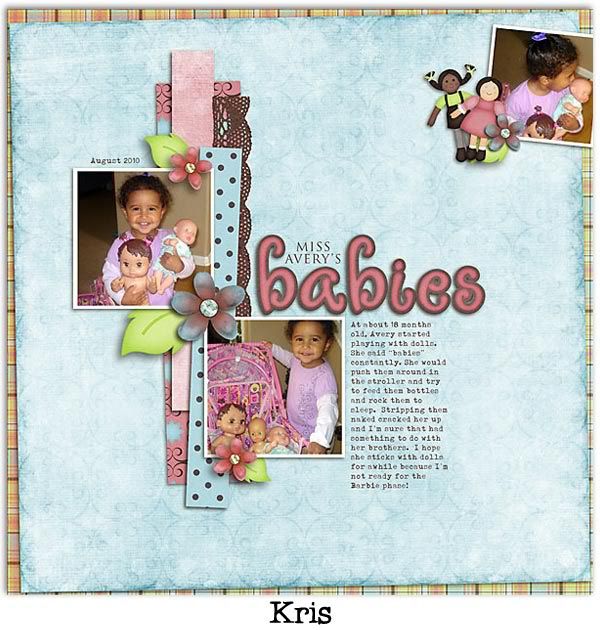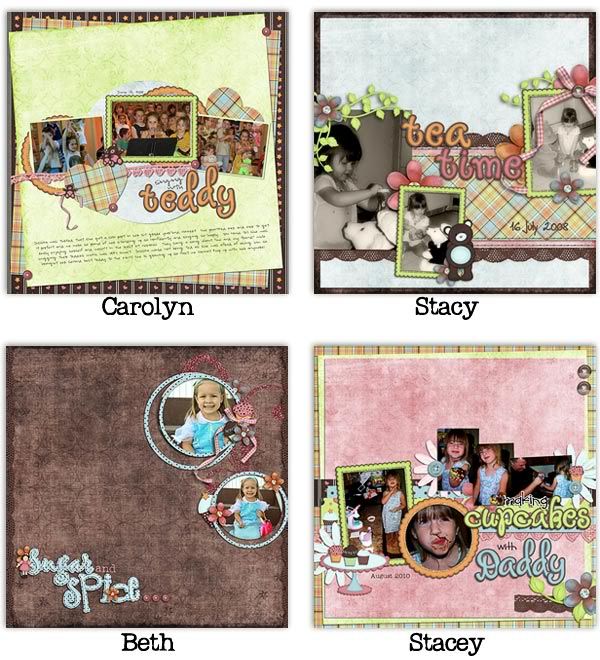 Next up, I teamed up with my amazing friend Connie Prince again - LOVE working with her! We're bringing you a rich, warm and inviting new collab this week called
Take Me Away
. This kit is all about taking time, as an adult, to escape into a good book. Of course, we have so much fun together that we like to make whole bundles of good stuff for you to enjoy! This week, we have the kit, coordinating word art, extra shabby papers, and some accompanying templates all available together in a bundle or in separate pieces. Best of all, each piece is 30% off through the end of the month!
If you act fast and purchase the bundle from my ScrapMatters store prior to August 31st, you can use this coupon to save an additional dollar on the bundle price - it's over 40% off the price of the individual pieces alone! Here is the coupon code: tmab$1off
So, here is a look at everything! First, the Take Me Away Bundle: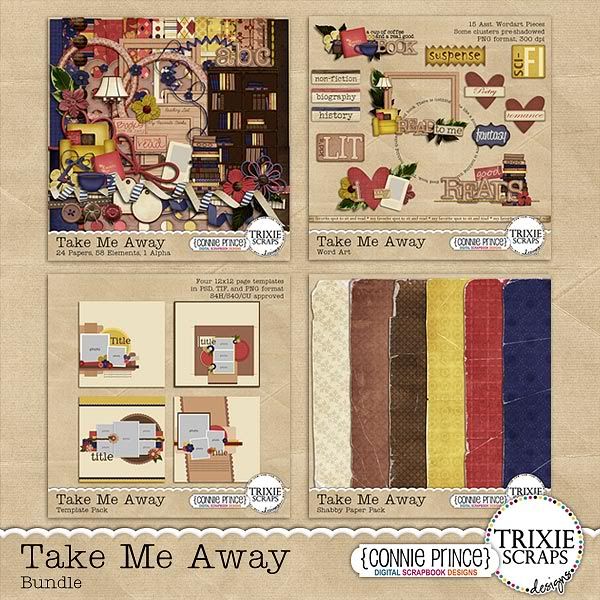 You can also get the pieces of this bundle individually:
The Kit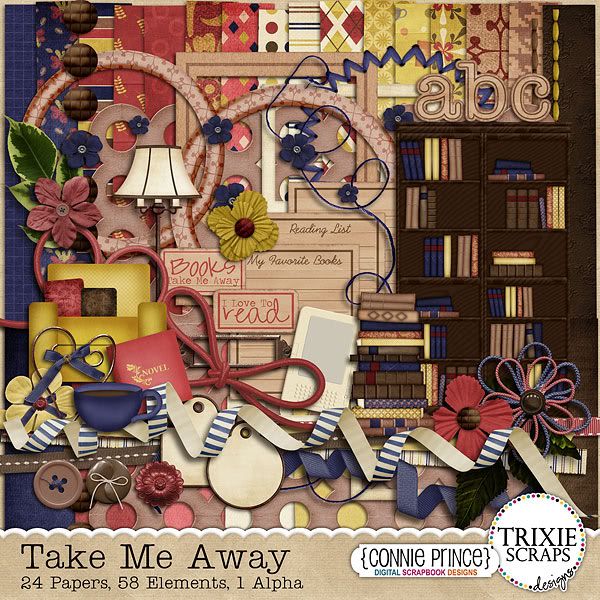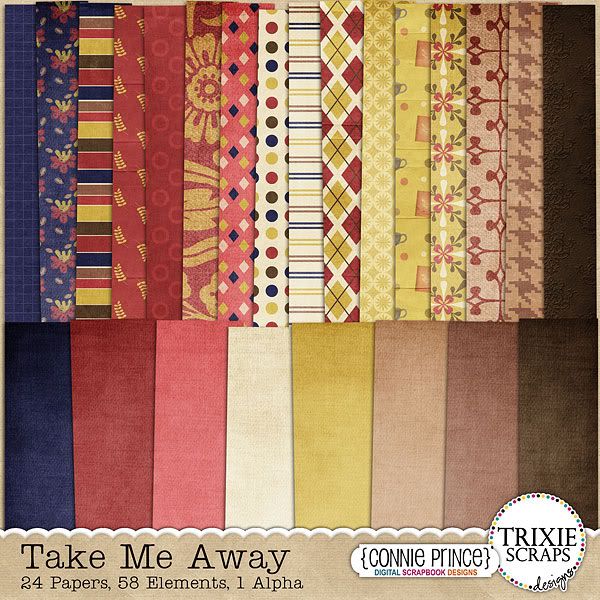 The Templates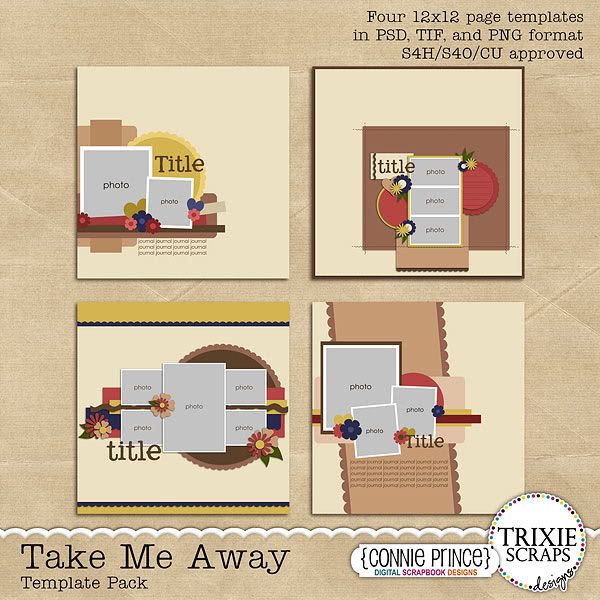 The Word Art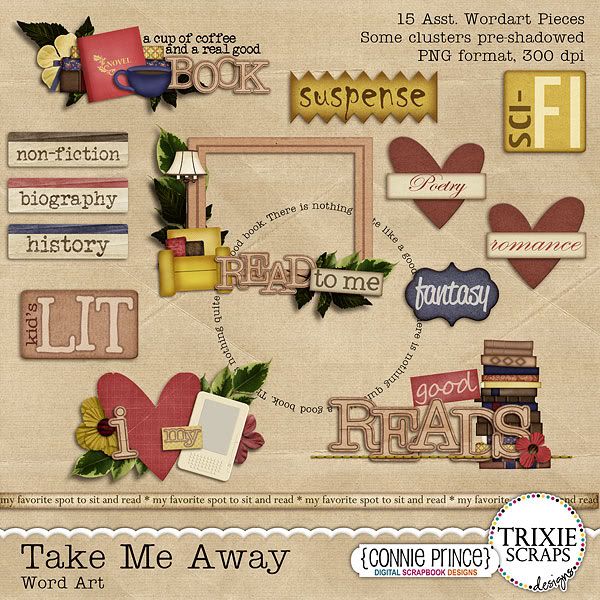 The Shabby Papers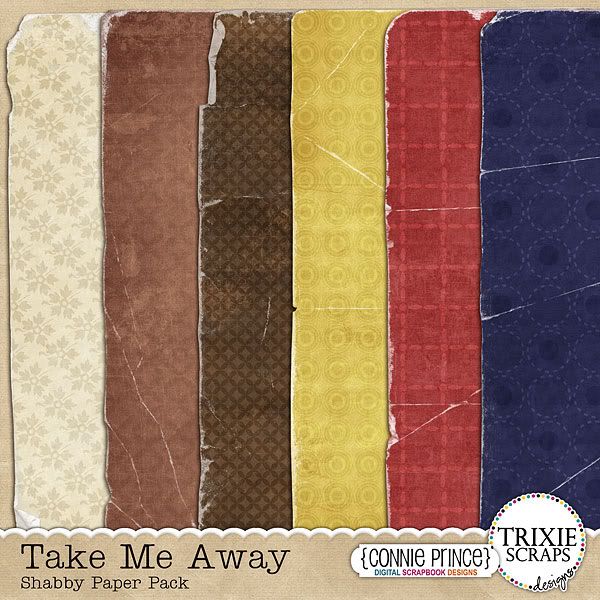 Here's a few layouts from the Scrap Stars. Once again, to see
the rest of their layouts, check out their blog!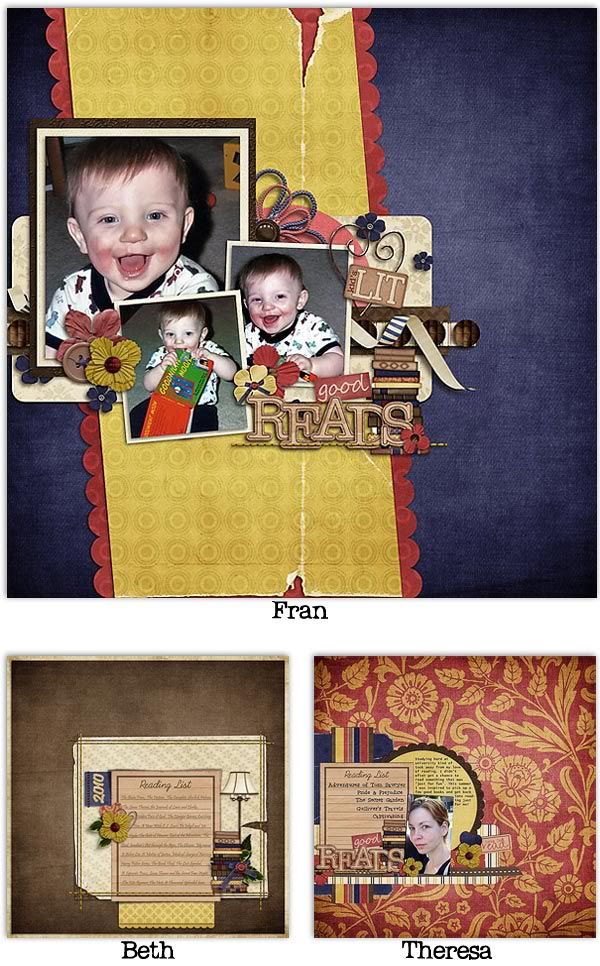 Now, before we finish up, I've got some new blogwear to show off. Carrin's been hard at work this week and we've got 3 brand new sets to debut. These are really beautiful... she is just the best, isn't she?
First, we have Take Me Away Blogwear: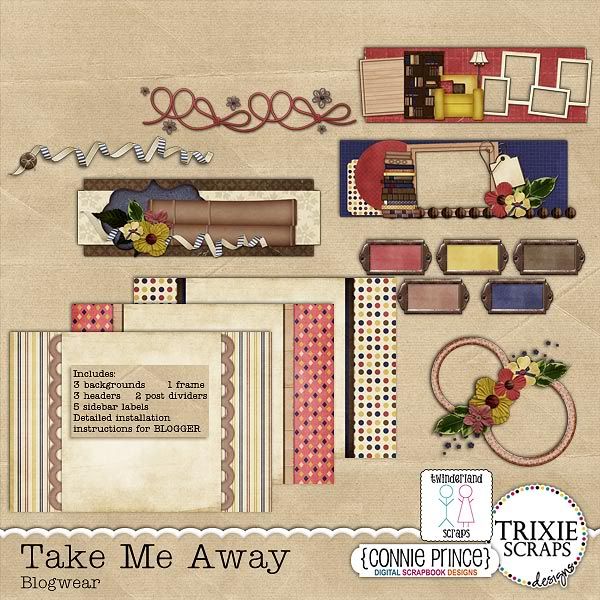 Next, Partini in Paradise Blogwear: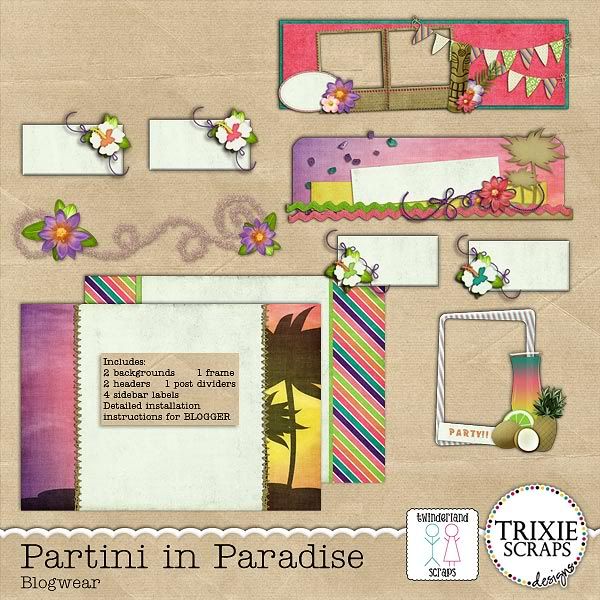 And finally, Love My Guy Blogwear: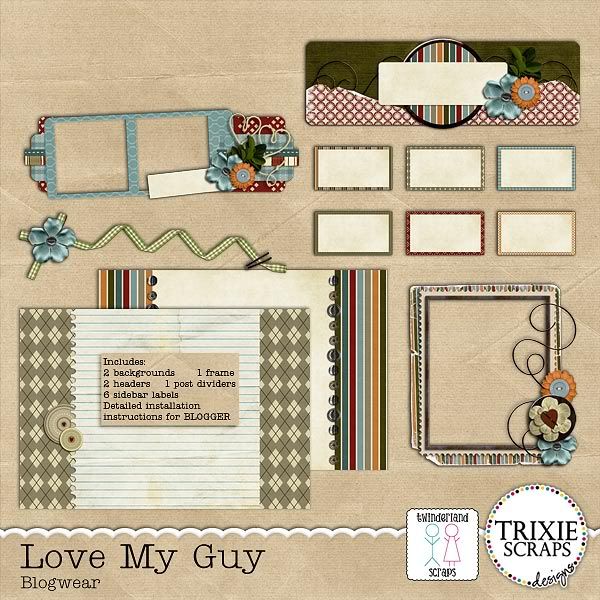 WOW! What a week it has been. But, you can't hold a good girl down and I've got more new goodies already in the works for next week. PLUS, I'll be opening a brand new store, too! Wish me luck that I find enough hours to get it all done! I hope you have a fabulous weekend filled with sunshine and some good scrap time! Thank you for shopping with me!!
I almost forgot your freebie! JUST KIDDING!!! Here it is... a few extra pieces to add on to my new collab with Connie. Hope you like them! If you were here and you snag them, I'd love it if you said hello. OK, so here it is - ENJOY!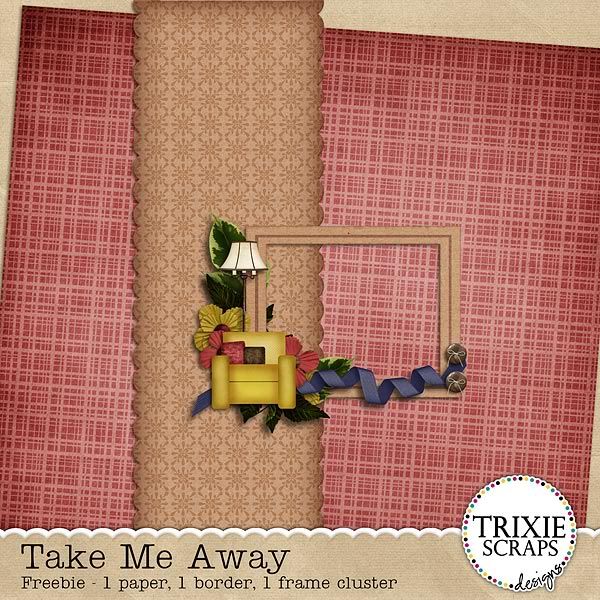 Hi everyone! It's been another BUSY week around here and I'm so excited to show you all the fun goodies I've got for you this week. But first, I wanted to remind you all about my End of Summer Giveaway! I'm keeping track of your purchases... and I'm so excited to pick a winner on September 1st!