Carolyn here to bring you this week's challenge. At this time of year I KNOW you are all thinking about presents. What do I need to get for the kids? For grandma? For Uncle Simon? For teachers? For....the list is endless! We just finished celebrating Hanukkah last night so we have a LOT of recycling with all the wrapping paper and ribbons from all those gifts. We will still be celebrating Christmas with the grandparents so have even MORE gifts to look forward to! Okay, enough of that. With all this going on, today's challenge is going to be about presents. Not the gifts themselves, but the ribbons we use to tie them. I want to see as many ribbons and bows on your layout as possible!
Today's Challenge
: create a layout with a minimum of 5 ribbons or bows, using 80% of Trixie Scraps products.
Here's mine, using Trixie's new mystery kit that she will be giving away as a gift to her readers later this month: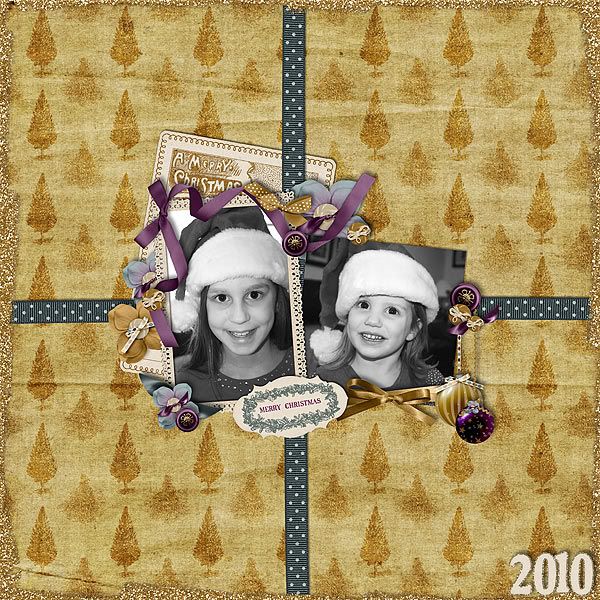 See how many ribbons and bows I have? I count 7 that I put on and then there are even more on the flower/button/ornament elements. Love it! Totally makes me think of the holiday season and gift-giving! So show me the ribbons!
You have one week to complete this challenge - please leave a comment on this post with a link to your finished layout which should be placed in the challenge gallery
here
. Have fun!
And that's not all! Continuing with the daily download, here is my gift to you today: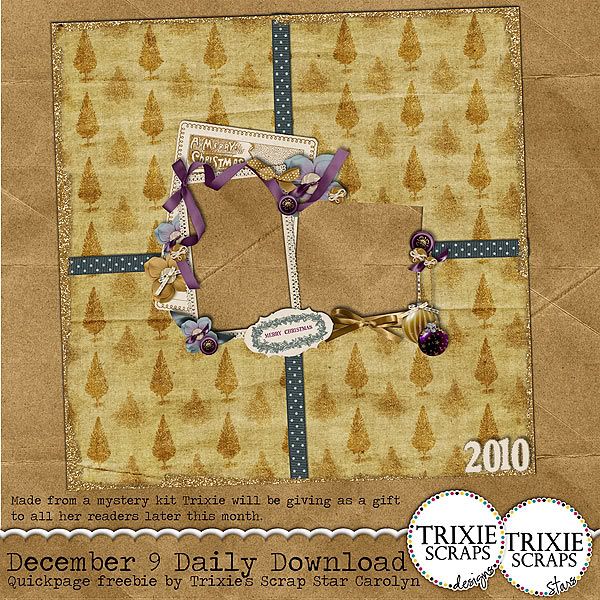 Hope you like this quickpage I made for you using my layout! The image is linked or click

here to download

. The links will only remain active for 48 hours, so make sure you check back daily for all the goodies. Happy Hannukah and Merry Christmas!

Hi all,