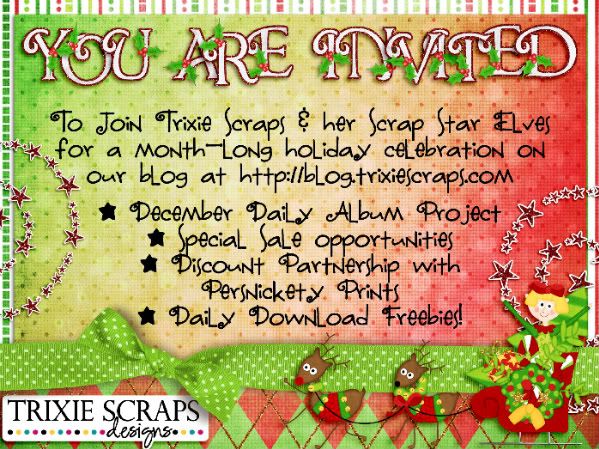 Every day we will have a freebie download just for you. It could be anything from clusters and frames to templates and quick pages. And make sure you check back on December 24th and 25th because Tracy will have something EXTRA special for you! You'll have to be on the ball though because freebie links will expire after 48 hours.
We will also be posting December Daily Album prompts every day to help you as you put together your holiday albums. We've worked hard to throw together some great inspiration so you have all your bases covered.
We hope you have a fantastic memorable holiday and take advantage of the fun we have for you here this month. Let's get started!
TODAY'S FREEBIE: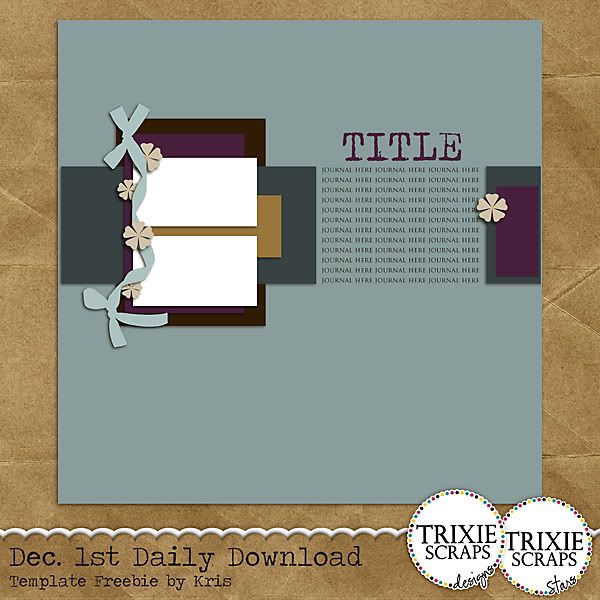 ***This download has expired***


Watch the blog later today for the first December Daily album prompt from Candy!

Have fun everyone!

Hey everyone, it's Kris. Are you ready for December? It is going to be action packed this month here on Trixie Scraps' blog so get ready!! There will be freebies galore and lots of inspiration to help you document your holiday. Here's what we have going on: