It is fairly simple to create a chalked edge look in Photoshop. Please note that I am using Photoshop 7 and am not exactly sure of how this translates in other programs. Today we are going to add a chalked edge to a paper strip to give it a worn look.
1. Be sure the item you want to apply chalk to is on a separate layer.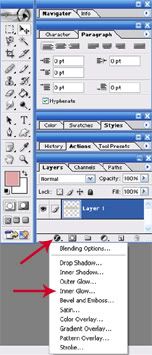 2. Click on the effects button - aka "Add a layer style icon" (black circle with an f in the center) in the bottom of your layers palette.
3. Select the Inner Glow option. A new menu will appear.
4. Adjust the settings to achieve the desired look.
Color - Select any color for the chalked edge
Opacity - Adjust how visible the chalked edge will appear
Noise - Adjust the amount of texture (more noise increases the grainy appearance)
Source - Select Edge
Choke - Adjust the base (or boundaries) of the chalked edge
Size - Adjust the amount of the chalked edge to blur.
Easy Peasy right? Here is the end result using the settings from above.

Today is $1 Pixel Day at Gotta Pixel. Here are the items that you will find on sale for today only.
A Formal Affair Kit | Messy Masks Vol 2 | Through the Week Vol 4 | A Formal Affair Glitter Styles
Shari has created a coordinating alpha.
Download Here
Before I sign off today, I wanted to share with you today's Daily Download which I created using the mystery kit that Trixie Scraps designed especially for her followers. Snag this little treat while you can as each Daily Download is only available for 48 hours.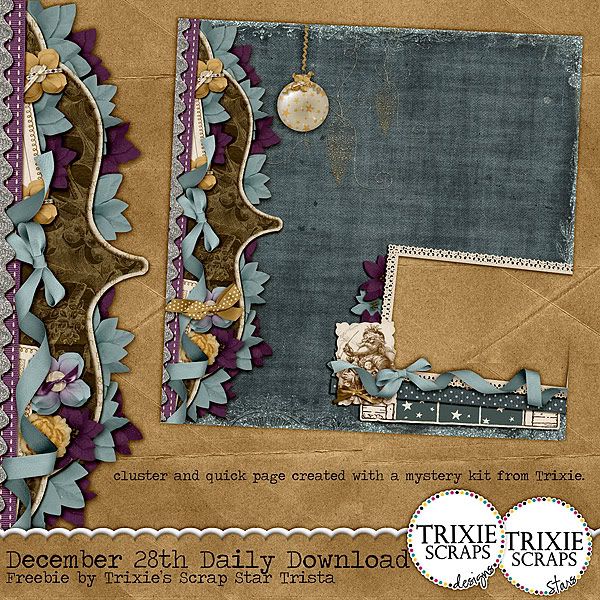 Download Here

Happy Holidays to you and your family!

Hello Trixie fans! Scrap Star Trista here! Let's talk chalk!