First up this week is the new collab kit I mentioned, this one with Spinkydink Scraps. I really, really loved working with Lindsay and I think this kit turned out fabulously! I've been on a bit of a subdued color palette kit these days and this one is no exception. Well Suited is kind of a play on words - we wanted to make a "meant for each other" type kit inspired by the colors and patterns in menswear and men's suiting. The result is this versatile kit with just the right amount of bling and femininity to make it perfect for scrapping pages about men and women alike.
This kit will be exclusive to Gotta Pixel for one week from 2/18-2/24 and is on sale for 20% off this week!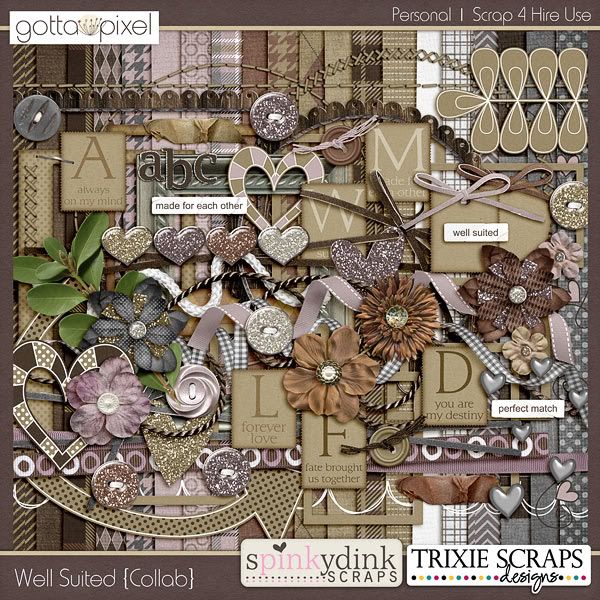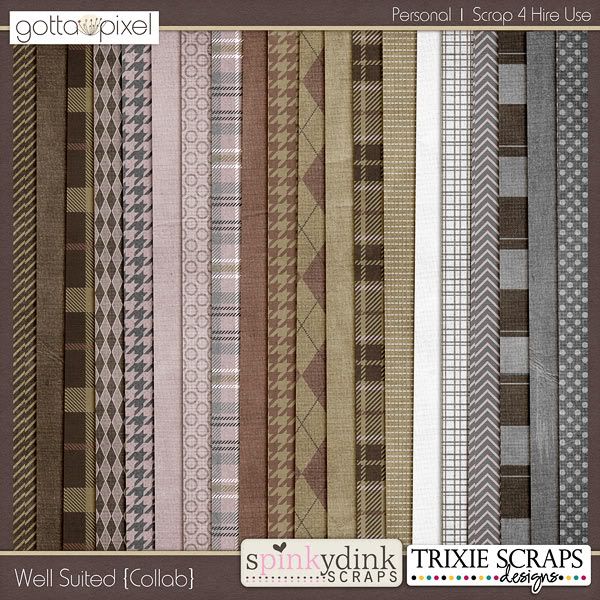 Then, as I mentioned, this month's Gotta Grab It pieces, Roots and Branches, have been turned into a full kit with a whole host of add-ons to round out a big mega collection.
Each of these pieces will be on sale for 20% off in all my stores, this weekend only.
The full kit now contains the cardstocks and patterned papers (24 papers total), the element pack containing 64 elements, plus the full alpha: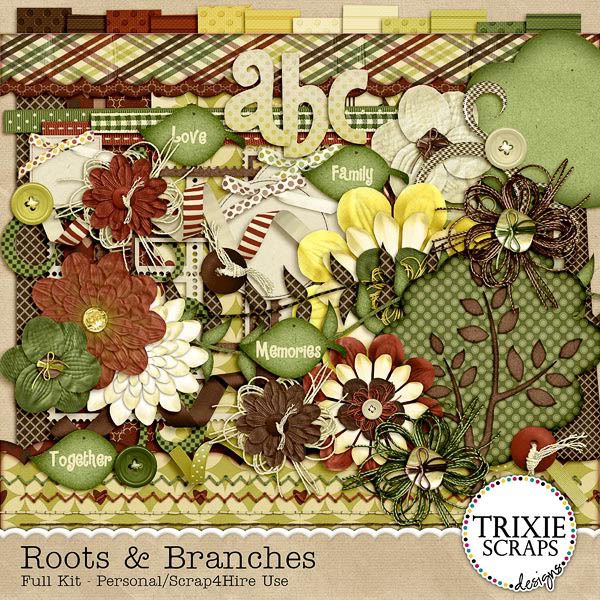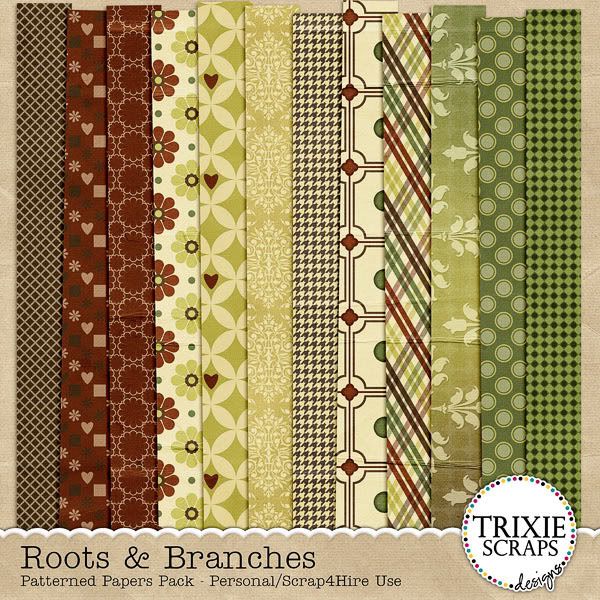 Plus, for a limited time, when you purchase the Roots and Branches kit, you get these incredible Quickpages FREE with your purchase! There is nothing to add to your cart - the links will be automatically included with your purchase. Thanks to my CT Star Erica for providing one of these pages (the other is one of my own)!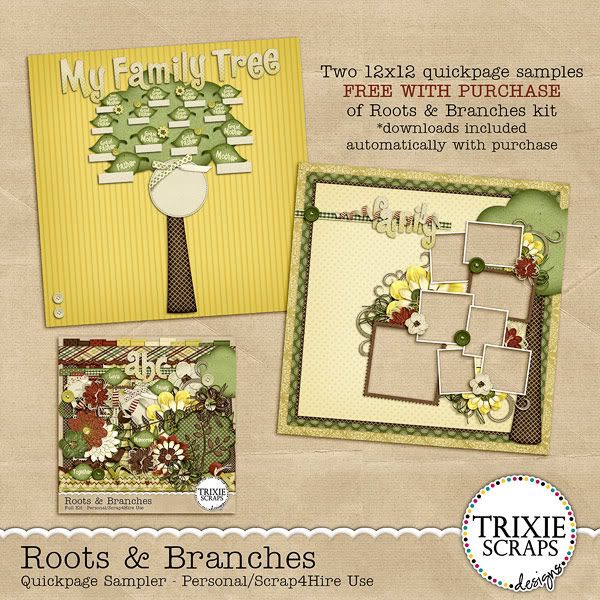 The first add-on for the collection is this great set of Quick Pages - 6 total 12x12 pages, which will help you finish up some layouts in a flash!
Maybe you need a little kick start, but don't want an entire finished quick page. These page starters are the perfect solution. They give you a little creative boost while still allowing you the freedom to make the page truly your own.
Of course, for truly easy pages, you could combine the page starters with one or more of the clusters from the pack below. This pack contains six pre-shadowed clusters - 5 frame clusters and 1 border/strip cluster:
And for the perfect finishing touch, why not title your page with some amazing wordart? Kim has outdone herself with this set - I think they are perfect!
Now, for this collection, I made an extra little something. Since this kit was inspired by the family tree, I've put together a customizable, build-your-own family pedigree for you all. Simply arrange the pre-clustered frames around the header cluster, drop in your family photos and VOILA! Easy peasy family tree pages!
And finally, no collection would be complete without one of Carrin's amazing blogwear sets, right? Especially so, since this collection is family-themed, it makes for perfect blogwear for your everyday blog, don't you think? This beautiful set contains 3 background choices, 3 header choices, 4 sidebar labels, 2 different post dividers, 1 frame, and as always, installation instructions for the Blogger platform.
And last but not least, here is a great freebie cluster Jamie has created for you with the Roots & Branches collection. There will be a freebie in my newsletter that will coordinate with Well Suited, too -
so don't miss that
! Bree will post some layout inspiration here on the team blog tomorrow for Super Saturday, too! Enough chatter from me... I have to clean house today! Have a great weekend, everyone! ♥ Trixie ♥
All Trixie Scraps Designs products can be found in the following online stores:
Trixie Scraps Shop * Scrap Matters * Gotta Pixel * Scrapbook Bytes * Funky Playground

Hi everyone! I hope you've been having a good week and that you did something special this week with your loved ones on Valentine's Day (if you celebrate)! My husband and I spent the day together on Wednesday and it was really nice. Aside from that, it's been another busy week here in my office as I designed my half of another new collab and then compiled this month's Gotta Grab It pieces into a new mega collection. Who would think that the shortest month of the year would be such a busy one?? This weekend, we're looking forward to having our nieces and nephew come for an overnight visit - it should be an adventure! Have a great weekend and I hope you enjoy browsing my newest releases!