Supplies that you will need:
- 6x6 inch double sided patterned paper
- 1/8 inch hole punch
- Brads/ thumbtacks/ push pins
- Pencils with erasers
Step 1: With your patterned paper, fold paper in half diagonally, corner to corner. This will create four triangles on your square paper. Using the fold lines as guide, cut on each line up to you are about 1/2 inch from center of the square.
Step 2: Punch a 1/8" hole in the left corner of each triangle. Punch a 1/8" hole in center of square- You can also use a paper piercer if you need.
Step 3: Fold every other corner into the center. Insert your brad/thumbtack/pin into the center through all of the centers. If you are using the thumbtack/ pin, push it into the eraser. If you are using a brad, wrap the ends around the eraser.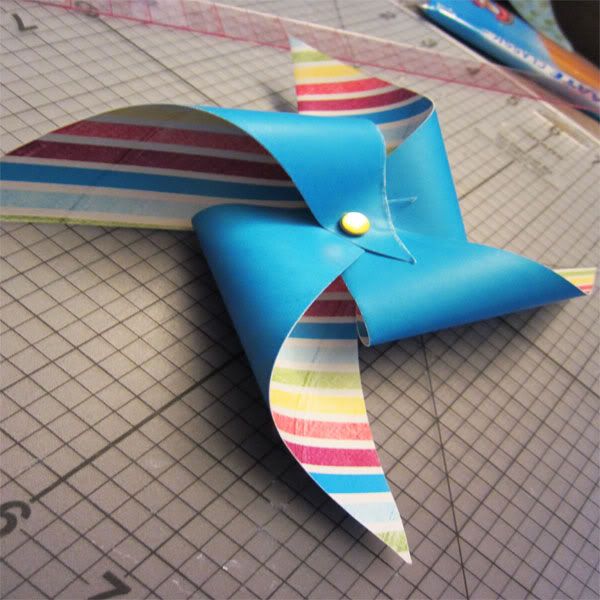 Step 4: Admire your completed pinwheel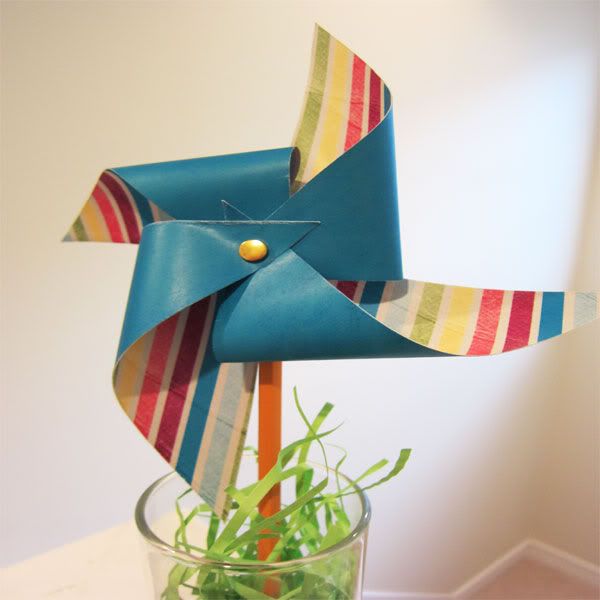 I used Puddle Jumpers to create these bright and fun pinwheels and added additional punches under the brad to create some spring table decorations.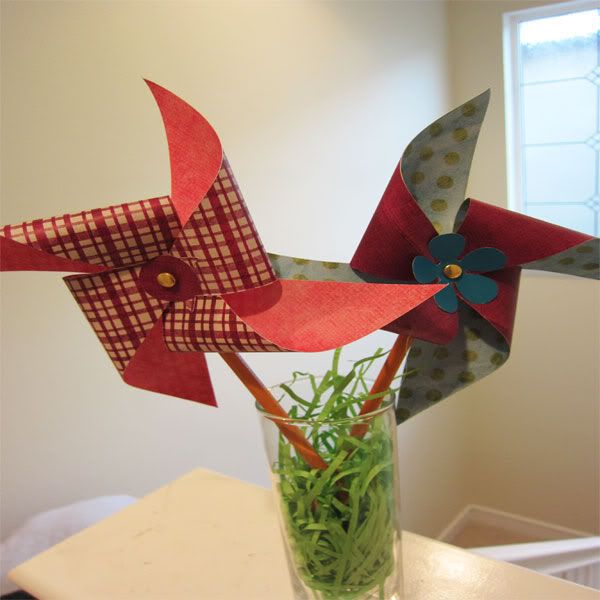 You can also use pinwheels as a cupcake topper, as a spring decoration, or even strung together for a banner. The possibilities are endless so can't wait to see what you create and don't forget to link us up when you do so we can leave you some love. Happy crafting!
All Trixie Scraps Designs products can be found in the following online stores:Trixie Scraps Shop * Gotta Pixel * Scrapbook Bytes * Funky Playground

Happy Monday and welcome to Make It Hybrid Monday! Looking for an easy paper craft to create with the kids, decorate for upcoming events or just celebrate the spring weather? Then look no further. Paper pinwheels are one of the easiest projects to create and so versatile to use with just about everything.