Hi, everyone and Happy Friday! Today is an especially happy one for me because ..... it's my birthday!! So, if you would like to celebrate my birthday with me today, use the coupon below to

save an additional 35% in my personal shop - today only! Make sure to check out the freebie at the end of this post, too!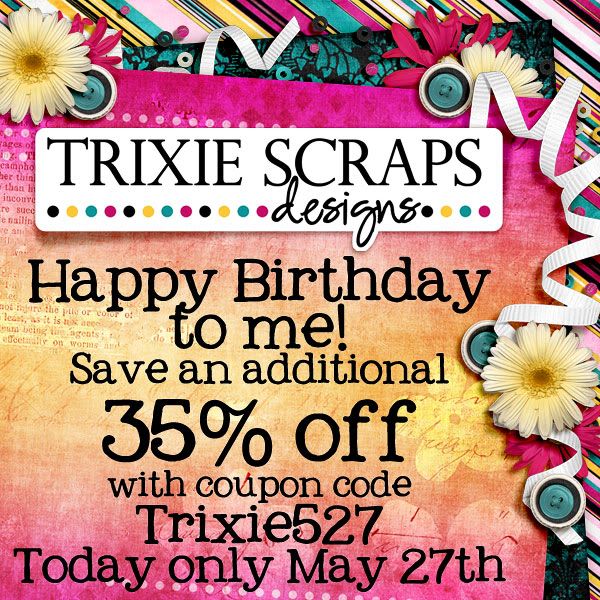 This week, my Fishy Friends kit is releasing in all my stores. This kit was previously offered in pieces for the Grab-a-Byte sale this month and has now been bundled (plus, make sure to check out the great coordinating pieces below). This super cute kit is great for all your snorkeling/scuba, vacation, beach and cruise vacation photos - plus, great for photos from your last Magical trip, too!
I also have a bunch of Fishy Friends add-on pieces that will be debuting exclusively in my personal shop this week. Each of these great pieces can be found by clicking on the previews below:
I'm also releasing my two template packs from the April Templatetopia grab bag this week; Greatest Hits Vol 5 and Star Struck Vol 6 - each of these template packs can be found in all of my stores:
Greatest Hits, vol 5 available at:
Star Struck, vol 6 available at:


Here is just a few of my Scrap Stars' layouts with Fishy Friends - hope they inspire you!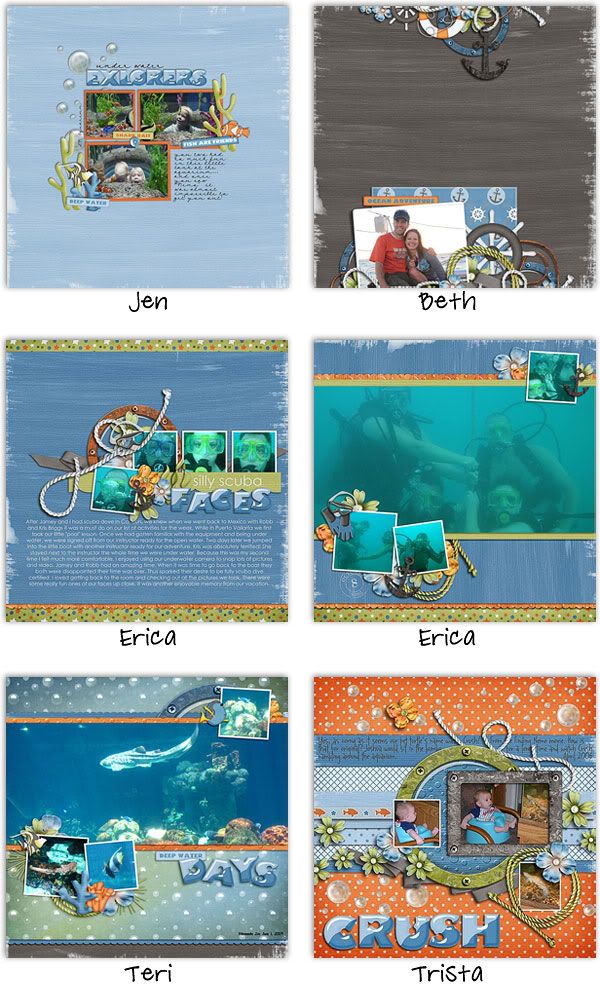 And finally, here is a great Quickpage freebie made from Fishy Friends! Have a GREAT weekend and a Happy Memorial Day!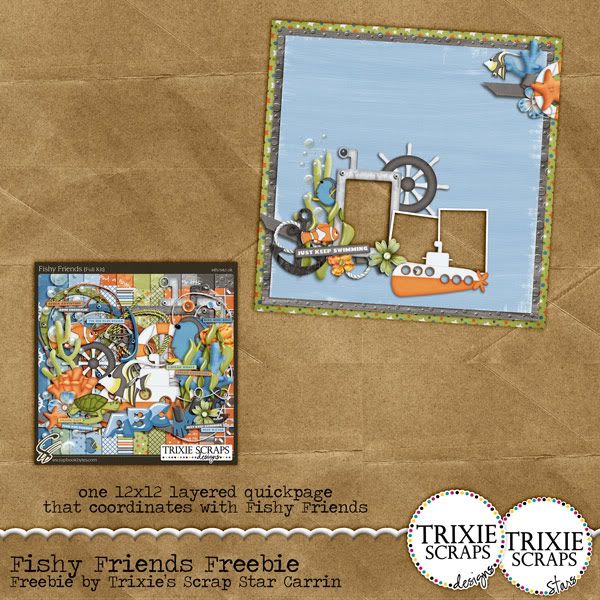 All Trixie Scraps Designs products can be found in the following online stores:
Trixie Scraps Shop * Gotta Pixel * Scrapbook Bytes * Funky Playground