Hey Trixie fans! I've been hustling this week and I'm pleased to show off my newest goodies for this month's Gotta Grab It sale at Gotta Pixel! These four packs are available for just $1 each now through Tuesday the 16th! When I first saw the colors this month, I had no idea what I would do with them... but my Special Agent Captain Candy suggested the PERFECT idea for them... and my new Master Chef collection was born!
My four packs this month include some awesome embossed cardstock, a great patterned paper pack, ADORABLE kitchen/chef-themed element pack, and a coordinating foam alpha pack, too! I hope you love working with this kit to scrap all your photos of cooking with your kids and families. Great for trips to the restaurant, recipe pages and so much more, too. Make sure you check out the freebie I have for you at the end the post!
Master Chef Elements

Foam-abet: Master Chef Edition
Here's just a couple layouts from the team to inspire you on different ways you can use this collection, including my own layout I just scrapped this morning!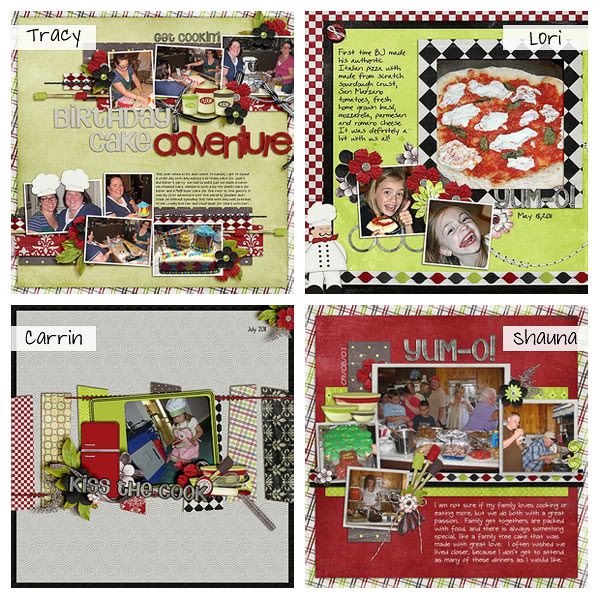 Before I go... don't forget that my entire store is on sale -
save 40% now through Monday
in all of my stores!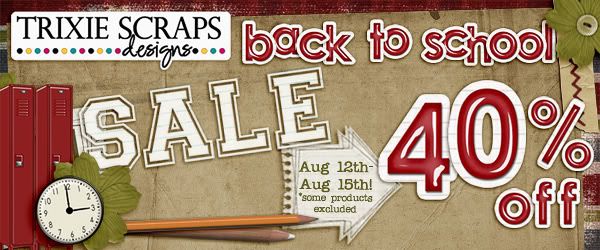 And now for that freebie I've got for you! Carrin graciously turned her layout into a Quickpage for you - just click on the preview below to pick it up! My newsletter subscribers will be getting another freebie from me, too! If you haven't already, you can subscribe here!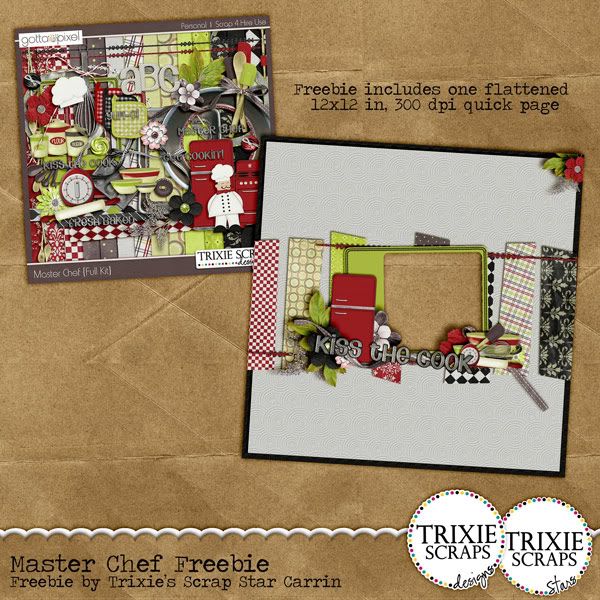 All Trixie Scraps Designs products can be found in the following online stores:
Trixie Scraps Shop * My Memories * Gotta Pixel * Scrapbook Bytes * Funky Playground