Big Huge Labs
.
I love to do fun things with my photos, but sometimes doing things like collages in photoshop takes too much time - editing, spacing, cropping all keep me away from the fun of actually scrapbooking. I love the look of this sort of stuff, but hated the time it was taking to lay it all out. And then I found Big Huge Labs.
Big Huge Labs is a site that allows you to manipulate your photos creating things like
collages
,
Pop Art Posters
, movie posters, and so much more.
Using Big Huge Labs is easy, too. Just create a membership or even log-in using Facebook and you can start uploading your photos right away. You can also link to your Flickr account and take advantage of the awesome Flickr tools that they have in addition to loading your creations directly into your Flickr Stream or even using pictures already in your photostream at Big Huge Labs.
Here are some examples for you:
I created this movie poster about my son. His nickname is Captain Chaos and I thought it would be cute to illustrate this as a movie. I could have done all of this in Photoshop, but it was much faster to use the Big Huge Labs tool than to try and lay everything out myself.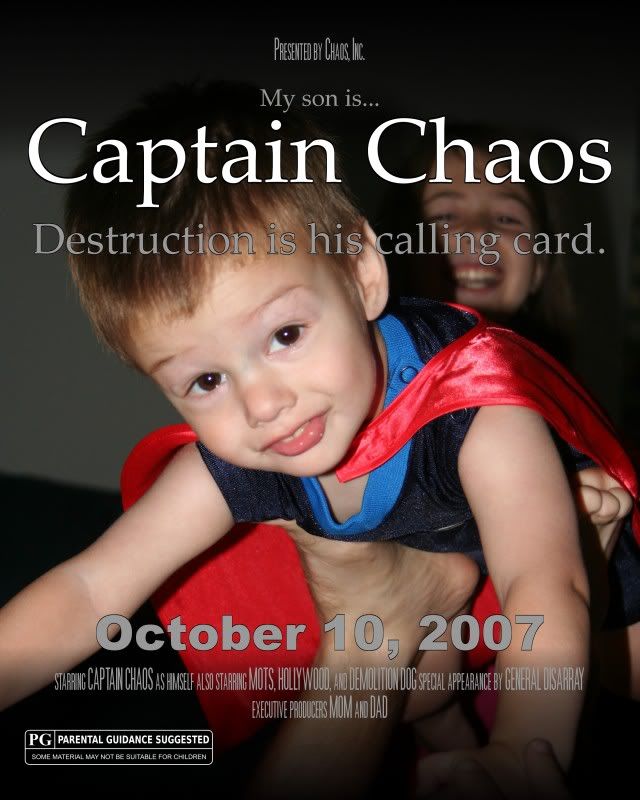 And I used it on this layout, made with
Cops and Robbers
, a collab by Trixie Scraps Designs and Melissa Bennett.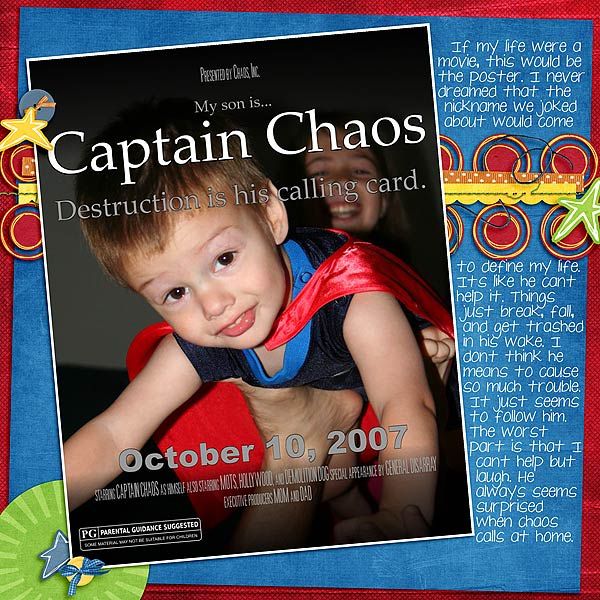 I also made this collage of some of my recent favorite pictures: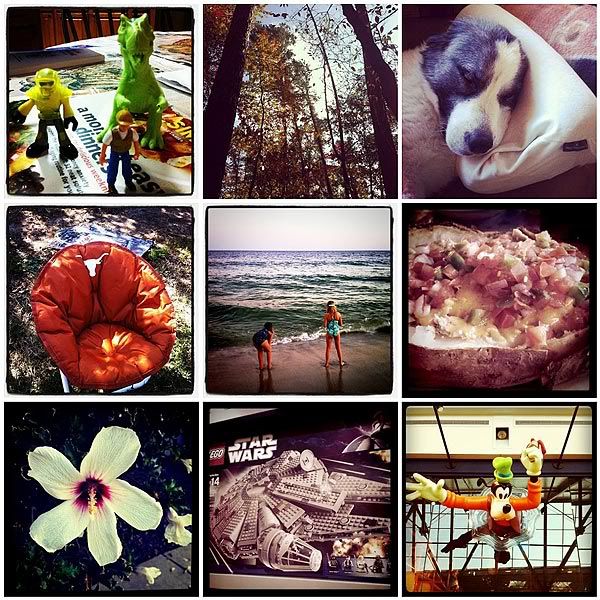 and used it on this layout, made with
Distinct Hush
: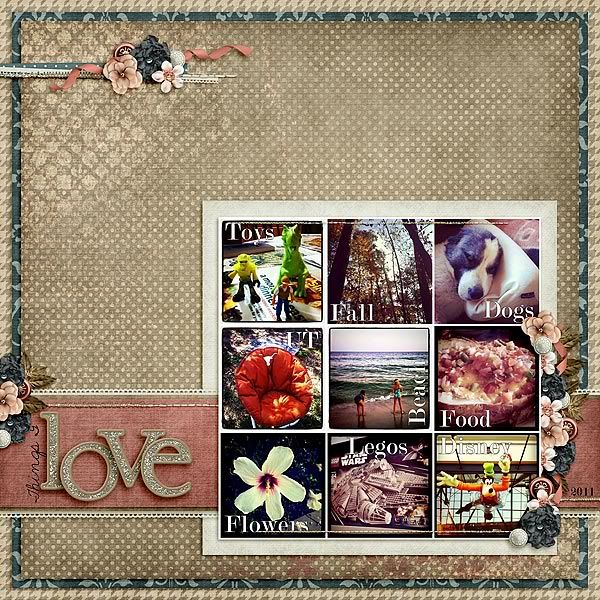 So, you can see how this free tool can help you add some fun to your scrapbook layouts! We'd love to see what you come up with, so if you scrap any Big Huge Lab creations with Trixie Scraps products we'd love to see them. Be sure to link us up!
All Trixie Scraps Designs products can be found in the following online stores:
Trixie Scraps Shop * My Memories * Gotta Pixel * Scrapbook Bytes * Funky Playground

Hey Trixie fans, Candy here with a cool FREE tool to help on your scrapbook pages -