A good way to do this is with a screen shot of a weather forecast, either on your phone or on your computer. Then just add the screenshot to your page with the rest of your photos and a note about whether the weather is business-as-usual or really out of the ordinary!
For an iPhone screenshot press the Home and Lock button at the same time, the screen will flash and the screenshot will be saved to your photos. On an Android phone you can download and use
Screenshot It
or
Screenshot It Trial
to grab pictures of your phone screen.
On a PC you can press the PrntScrn button and paste the image into a open Word document or a Photoshop canvas. On a Mac, press Shift+Command+3 for a full screen shot or Shift+Command+4 to choose the area you want to save. The image will be saved to your desktop and you can open it in Photoshop.
And here's your daily download freebie for Days 1, 2, AND 3. Remember, the links are only available for 24 hours, so grab it quick!
The links will be removed every day after 24 hours have passed and
there will be no make-up links sent out,
so please do not email us to ask for links to an expired download
.
If you miss any of the days, you will be able to purchase the entire kit in Trixie's store. Thanks for understanding!
DOWNLOAD EXPIRED
Wanna see the full kit? This is what you'll be collecting this month - isn't it just stunning? Now, if you are anxious to have the whole thing RIGHT NOW, don't worry! It will be in the store later this weekend for those who would rather purchase the kit and not wait for each day's daily download. Or, you can check back every day for another piece of the kit and by the end of the month, you'll have earned the whole shebang for free. I'll see you tomorrow with your next December Daily album prompt and the link for the next part of the Daily Download kit!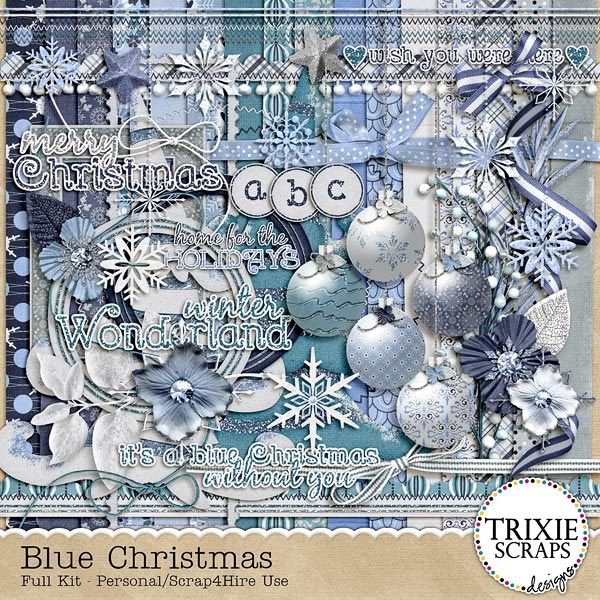 All Trixie Scraps Designs products can be found in the following online stores:
Trixie Scraps Shop * My Memories * Gotta Pixel * Scrapbook Bytes * Funky Playground

What is the weather like where you are? Do you get snow early and often? Are you in a temperate climate? Here in Texas we are usually just now raking leaves! Our weather can vary from year to year, so be sure to make some notes on unusual weather patterns.