Shaped cards can be made of any shape and size. The first thing to do is select an element that you would like to create into a card. Drag it into your software and adjust for the size that you would like the card to be. In this example, I've selected the cupcake from the recent release of Posh Party by North Meets South Studios to use for this card.
Create the mirror image element in the same size and use this as a mask to clip another color of paper on if you would like. One way to create a mirror image of an element is to duplicate the element and then rotate it by flipping horizontally.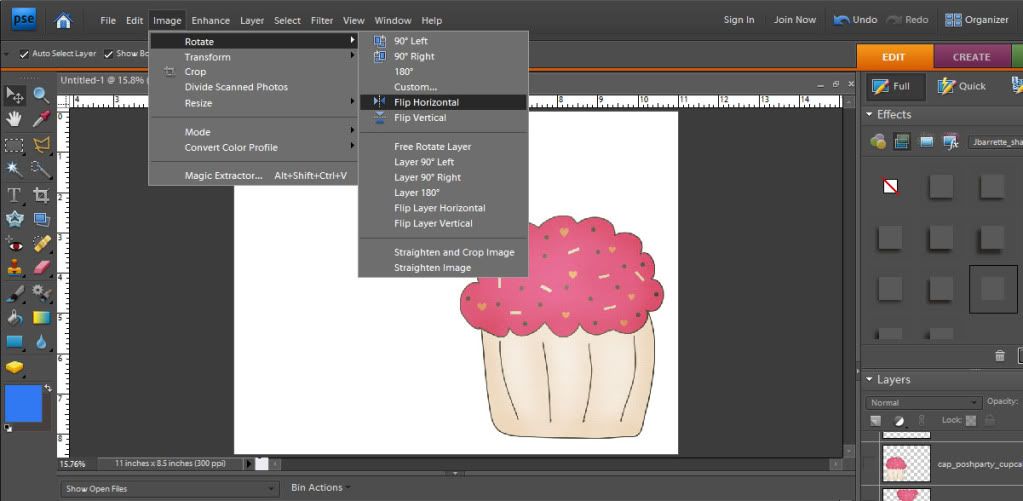 Make sure that the two elements are side by side so that you have a seam to fold. If you want the card to open from the side, make sure that your mirrored element is to the left side of the original element. If you want the card to open from the top, make sure that the top of your mirrored element is touching the top of your original element.
Here, I've chosen to make the back of the card look exactly like the front so the two cupcakes are exactly the mirror image of each other.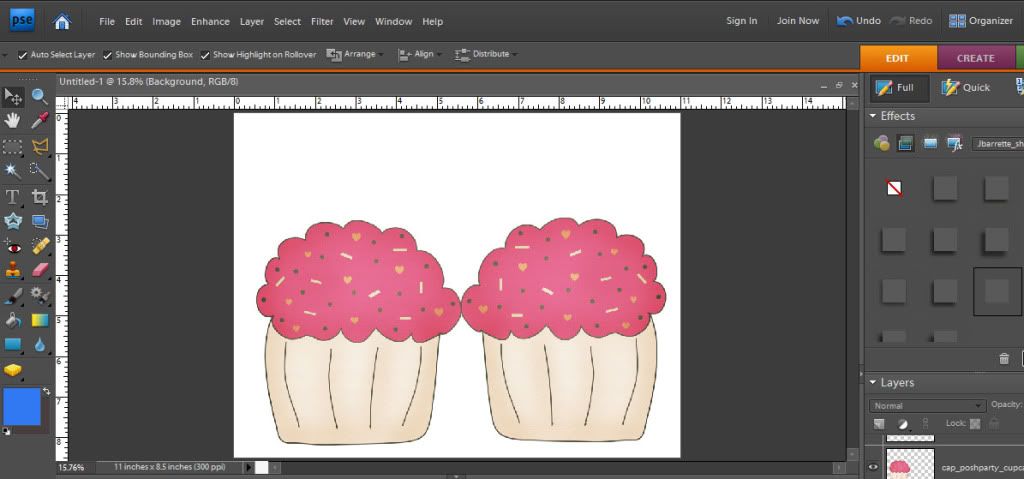 I could have also chosen to make the back of the card pink by clipping a piece of pink cardstock to that layer.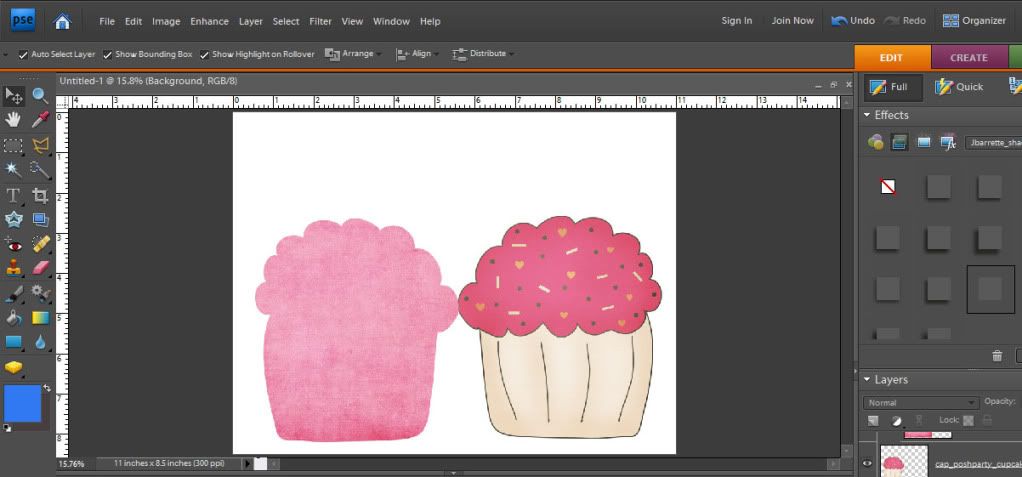 Feel free to decorate the front or back of the card as you would like, print and cut out for a cute shaped card. In this card, I added some glitter, ribbon and another layer of the cupcake frosting for further dimension.
You can also connect more elements together in order to make a fold out card. Rather than just use two cupcakes next to each other, I connected a series of three cupcakes together to make a trifold card.
I could have also made a gatefold card that opens by splitting the cupcake in half so that the card opening is in the middle of the front like this:
Lots of different fun ways to play with just one card. Hope that you've enjoyed this installment of Make It Hybrid Monday and have a great week!
All Trixie Scraps Designs products can be found in the following online stores:
Trixie Scraps Shop * Scrap Matters * Gotta Pixel * Scrapbook Bytes * Funky Playground

Hi everyone and welcome to another edition of Make It Hybrid Monday! Last time, we learned how to make envelopes and the different uses for envelopes. Today, we are going to look at shaped cards and how easy they are to put together using kits that you already have in your stash. We're also going to make one card in three different ways.