Hey everyone! I thought I'd stop in today to remind you of a couple of sales ending soon! First up, this week's Products of the Week, from my Just Like Dad collection, are only on sale through tomorrow - don't miss these!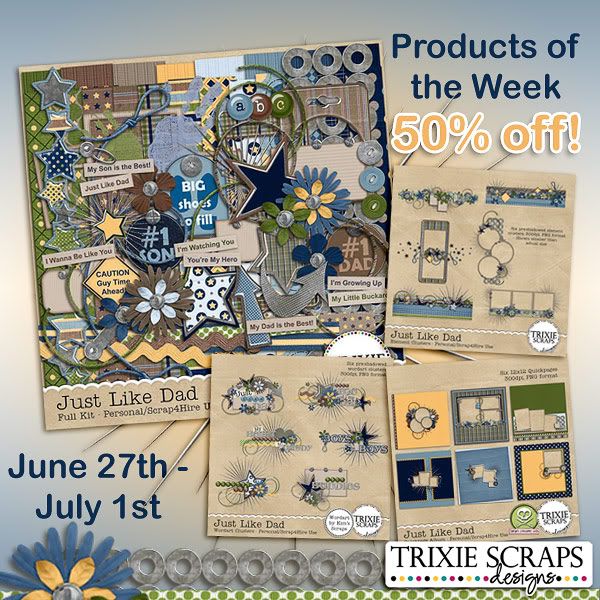 Also, a quick reminder about my Summer Fun Sale! Select summer products are all on sale for 40% off - but only through tonight!
Both sale images are linked to my personal store, but you can find the sale prices in all of my stores by following the links below.
And now... how about a sneak peek? I have a fabulous new collab kit coming out tomorrow and I have completed a layout with it... so this should give you a taste of what the kit looks like! I'll be back tomorrow with the full scoop - have a good night! :)
All Trixie Scraps Designs products can be found in the following online stores:
Trixie Scraps Shop * Gotta Pixel * Scrapbook Bytes * Funky Playground