A few weeks ago, Trixie and Connie Prince released their newest North Meets South Studios collab,
New Year, New Me
! The Stars have put together some amazing pages! Lets take a look!
It has been a quiet week here on Trixie's blog, besides the daily prompts! We have your round up including tips & tricks, sales, challenges and any FREEBIES that have come by!
Tuesday
Lori went over the importance of removing dust and scratches from our scanned photos! She also gave us a great tutorial and tips on how to remove them!
Tuesday
Michele made us a great desktop FREEBIE for the month of January! I've had mine up for a week or so already, I love it!
Thursday
Jamie gave us probably one of the funniest and hardest challenges so far on the blog! If you play along, we would LOVE to see your layouts using Trixie's products! Make sure to upload them to
Trixie Scraps Gallery
, and I'll feature you in next week's Show Offs!
Also, if you were around last year, Candy led us through the month of December helping us create a December Daily scrapbook! This year she is back, with amazing prompts and a DECEMBER DAILY FREEBIE! I will make sure to keep track of all the amazing prompts for you, but make sure you check back every day for the FREEBIE that is posted! They won't last long at all!
December 1st
Introduction to December Daily!
December 2nd
Christmas Tree Photos
December 3rd
Weather and the beginning of the DECEMBER DAILY DOWNLOAD FREEBIE
December 4th
Advent Calendars
December 5th
To Do Lists
December 6th
Saint Nicholas
December 7th
Gift Wrapping
December 8th
Christmas Cards
December 9th
Elf on the Shelf
December 10th
Top 10 Lists
December 11th
Performance Shots
December 12th
Ordinary Beauty
December 13th
Christmas Baking
December 14th
Photos out and about
December 15th
Giving Back
December 16th
A Visit to Santa
December 17th
Christmas Lights
December 18th
Routines
December 19th
Newsletters
December 20th
Holiday Travel
December 21st
Homemade gifts
December 22nd
Catalogs
December 23rd
Group Photos
December 24th
Photo Booth
December 25th
Merry Christmas
December 26th
The Aftermath
December 27th
Taking Down Decorations
December 28th
Gift Cards
December 29th
Packaging
December 30th
Reflections
December 31st
Wrap Up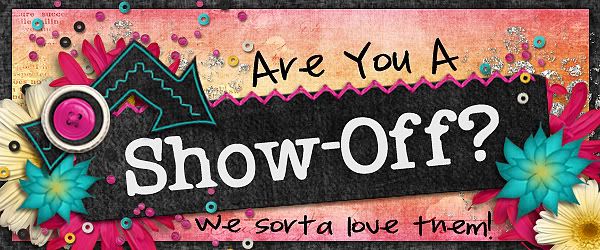 This week we had several amazing layouts uploaded to
Trixie Scraps Gallery
that I'll be showing you this week! So how do you get involved in the Show Offs? Simply upload your layout using
Trixie Scraps products
to
Trixie Scraps Gallery
and I'll put it in next weeks Show Off slideshow! We'll then send you a code via
Trixie Scraps Gallery
message system for your prize! It's that simple! Make sure you check your messages often, as the prizes do expire! It does take us a week or two to get you your code, so please be patient!
Just a note real quick about prizes, we are incredibly behind due to real life and pressing deadlines. We hope to get your prizes to you in January. We appreciate your patience with us as we also try to get through the holidays! If you have any questions you can always
send me a message in the gallery
. Thank you for understanding!
You can find the kits in these show offs at
Trixie Scraps Store
or they are also available at
Gotta Pixel
,
Funky Playground Designs
or
Scrapbook Bytes
.
The participants for the above Show-Offs will receive
31 Days Has December Clusters
!
Wanna play along? READ HERE on how to become part of the Saturday Show-Offs!

Well, that's it for me! I've still got some Christmas assembly to do, and some snuggles to enjoy!
Have a safe and wonderful New Years Eve!
We hope that 2012 is a wonderful blessing to you all!
Bree
All Trixie Scraps Designs products can be found in the following online stores:
Trixie Scraps Shop * My Memories * Gotta Pixel * Scrapbook Bytes * Funky Playground

Happy last day of the year, Trixie Scrap Fans! I'm having a good time with family and friends as we roll out 2011, so I'm going to keep my chatter to a minimum. {If that's even possible!}