For this project, you will need:
Patterned paper of choice, printed double-sized on cardstock
Scissors
Heavy glue or a hot glue gun
1. To start, pick your favorite patterned paper to use. To make the flowers, I used the Worn Glittered Damask papers and the complete Showers of Love kit to make the card.
2. Print out your papers into square shapes. Make sure you print the pattern on both sides. I aimed for 3 distinct sizes, although I did not measure them, for flowers aren't usually exact anyway!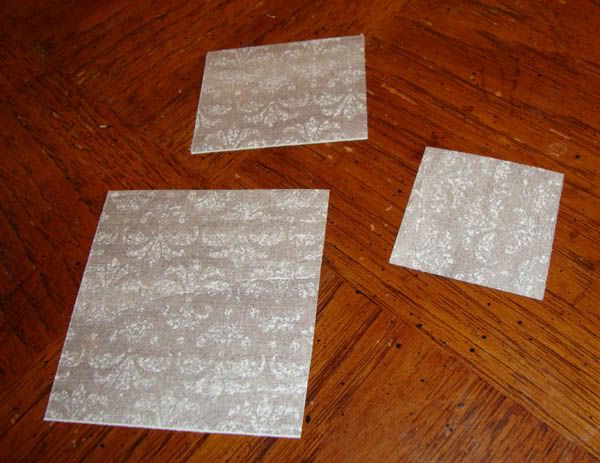 3. Cut out an irregular circle shape from your square.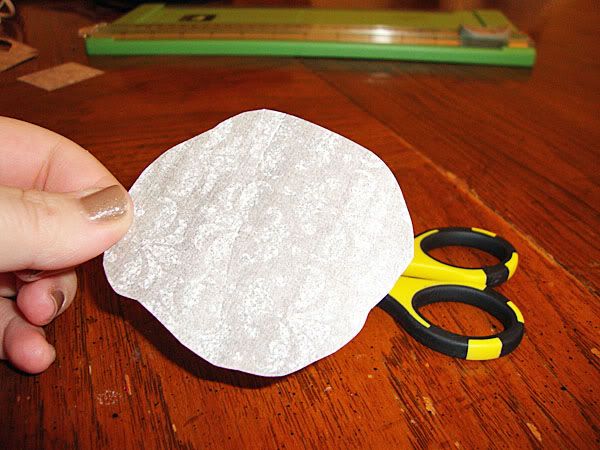 4. Start from the outside and cut a spiral shape inwards to the center. Again, try to be irregular, so your blossom will end up natural looking.
5. Time to roll your flower - Start on the outside edge and coil it around tightly. Hint: For the smaller blossoms, I used a lollipop stick to help me get started.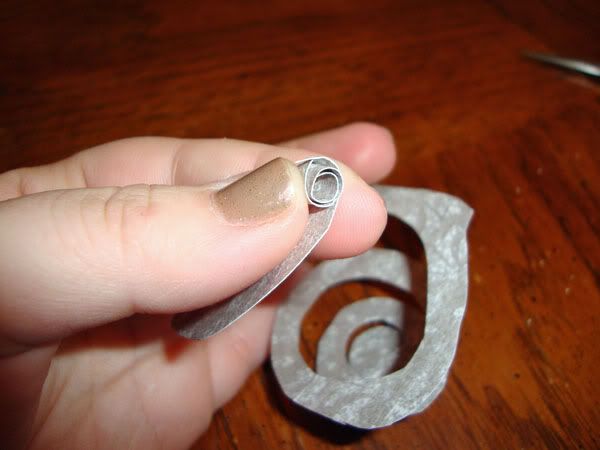 6. Continue coiling until you reach the center.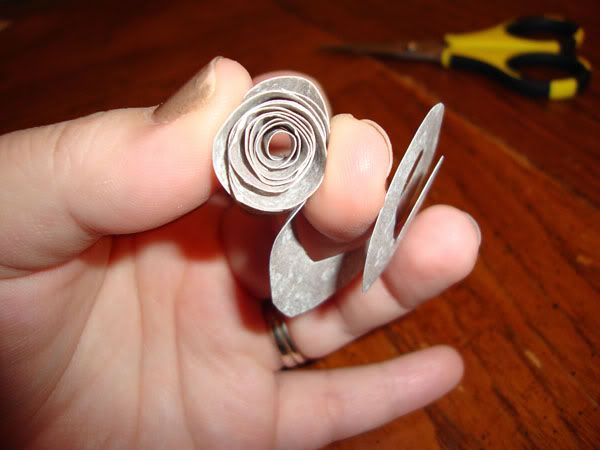 7. Uncoil your rosette just a tad to apply your glue and adhere.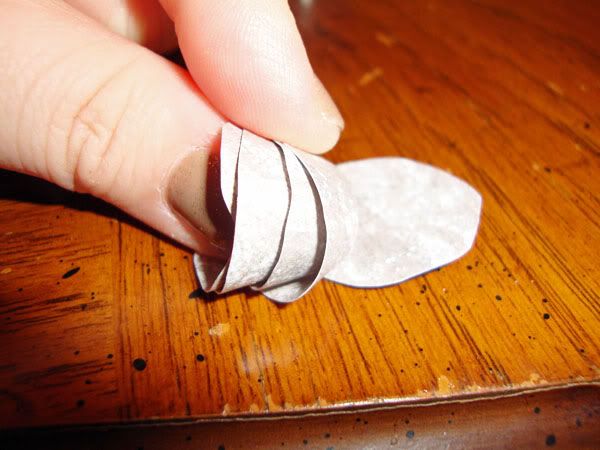 8. You now have a completed rosette!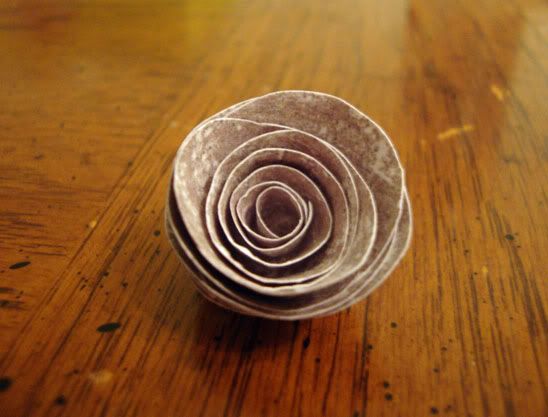 I decided to show you two ways to use your newly created rosettes!
Option 1: Make a layered flower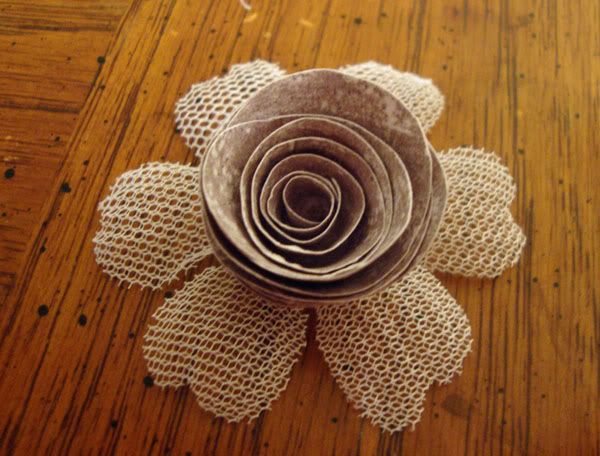 Option 2: My favorite - add to a card! I made a Bridal Shower card for my dear friend Val, who got engaged recently. I'm sure she'll appreciate the homemade card tons more than a store-bought! I created my card in PSE, printed and cut it out. To add a little more dimension, I added my 3 rosettes and glitter!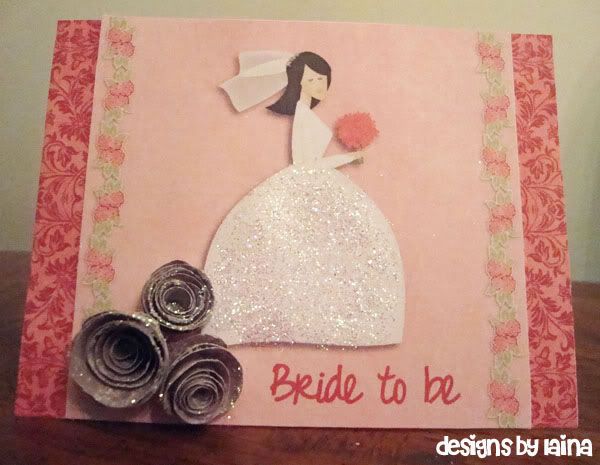 All Trixie Scraps Designs products can be found in the following online stores:
Trixie Scraps Shop * My Memories * Gotta Pixel * Scrapbook Bytes * PickleBerryPop

Happy Monday scrappers! Today is Make it Hybrid Monday, and I'm here to show you how to make paper rosettes. They make a great addition to any hybrid project. Today, I used them to make a layered flowe and also to jazz up a bridal shower card.