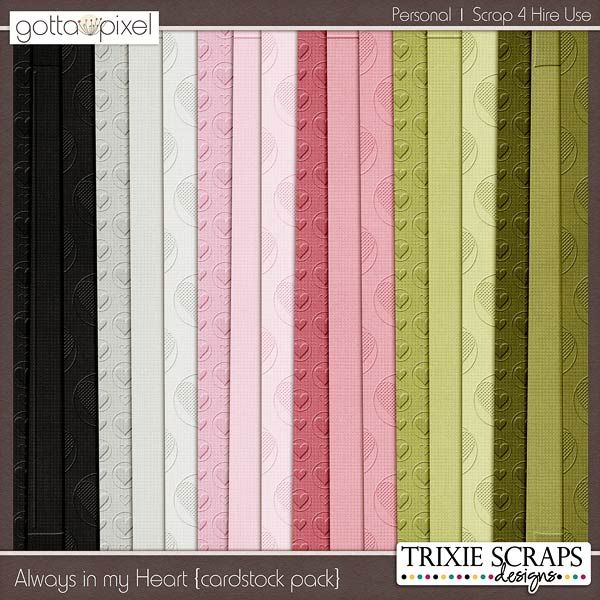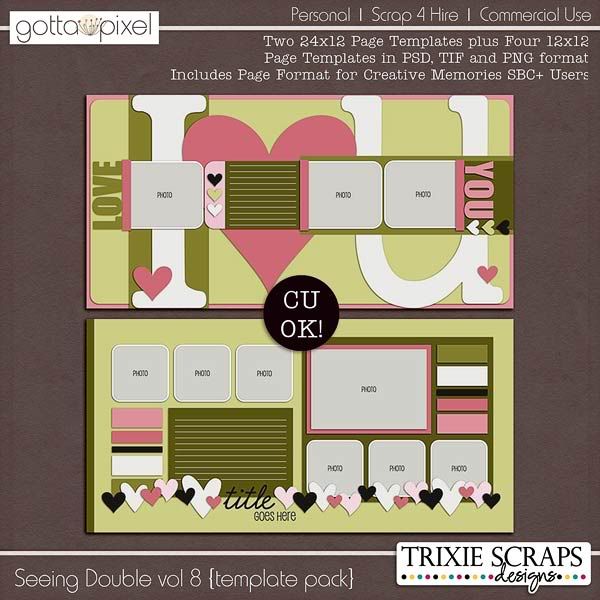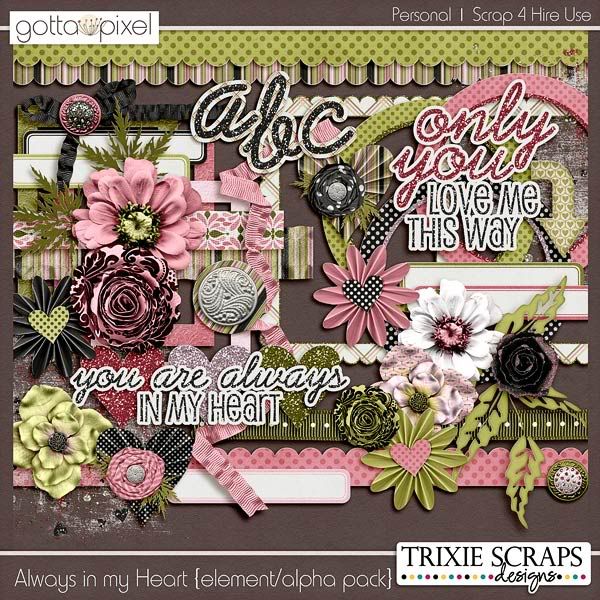 Gorgeous, right?!?! You can also pick up a couple of add-on paper packs and blogwear on sale, too!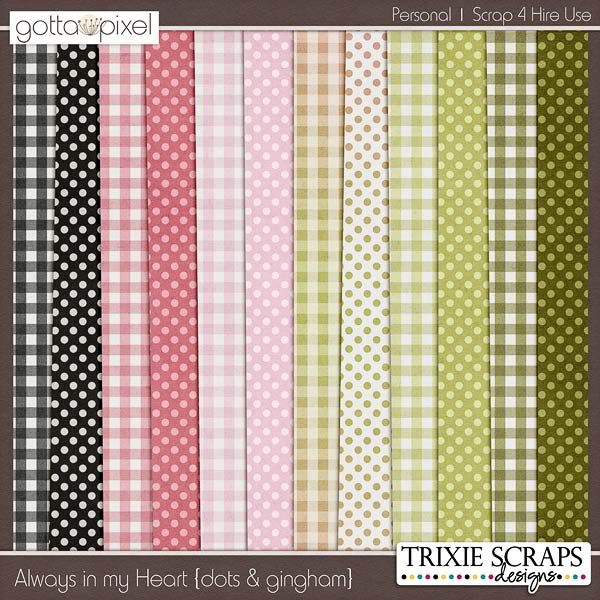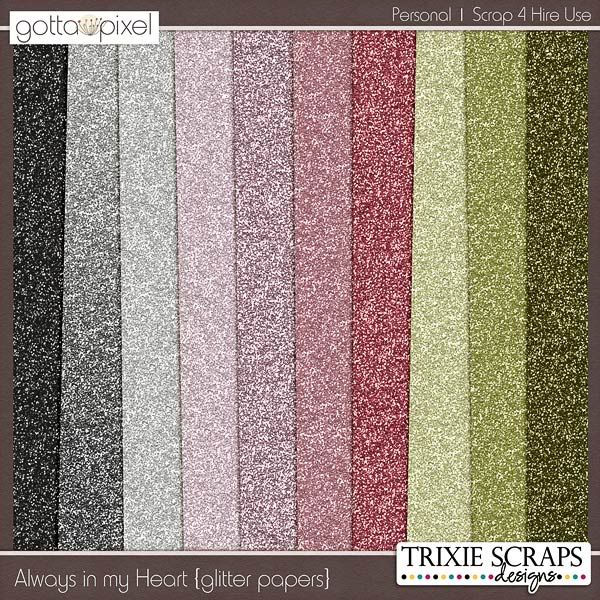 And now for those layouts I've been promising you...this is just a small sampling. Make sure you hop on over to the Trixie Scrap's gallery to see them all!

I love how Lori B. used the patterned papers and glittery goodness to clip down over those great big letters. I'm a sucker for those photos, too!
Lori W. framed up her photo nicely with some of Trixie's yummy embossed papers and threw in some gorgeous clusters to boot.
I love different poses in Stacy's photos and how well the colors of her daughter's clothes pop against the colors of the kit.
Erica did a great job cutting out tons of heart shapes to create a horizontal line across the middle of her page. Love the heart outlines, too!
And here's what I whipped up with the kit. The colors were perfect for these V-day shots I took of my twinkles. I fell in love with all those patterns!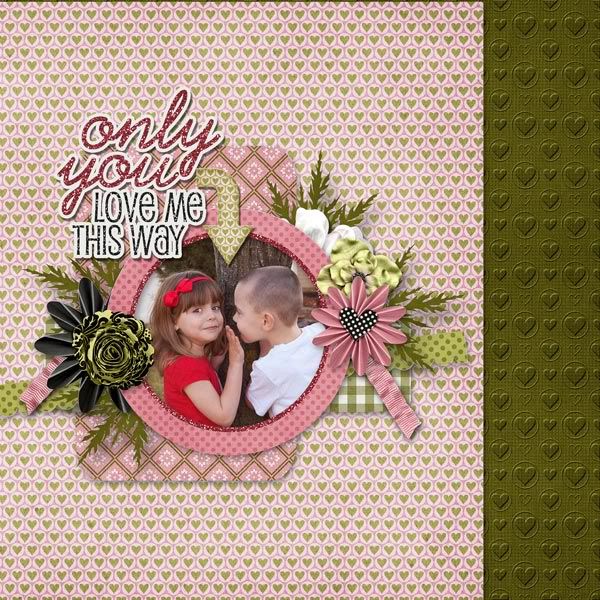 I have something special for you, just for visiting the blog today! I was feeling so generous and so in love with this kit that I cranked out some wordart just for you. Enjoy!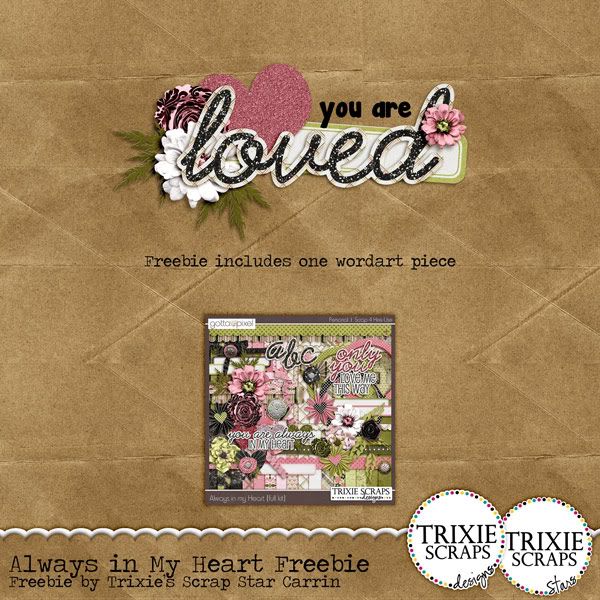 Happy Saturday, Trixie Scraps fans! It's Carrin...I'm here today to show off some of the awesomeness that has been coming out of the Scrap CT Stars with Trixie's GGI goodies for this month, Always in My Heart. Check out all the pieces you can get for just $1 each!