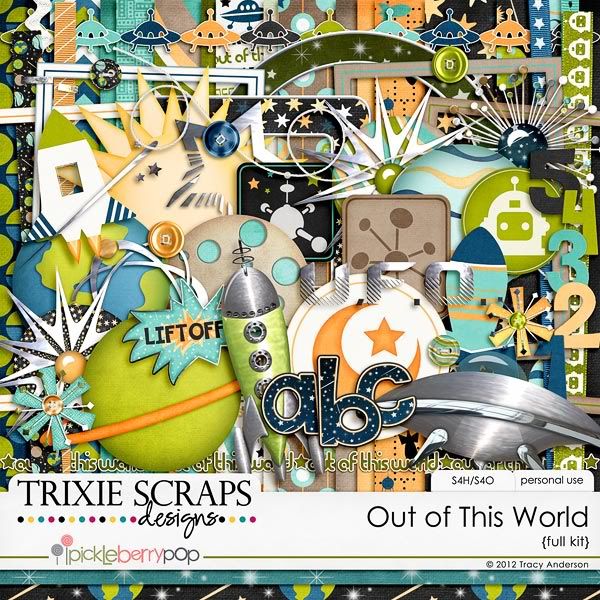 Isn't this a fun kit???
In case you need a little inspiration, here are a couple amazing layouts by our very own fabulous designer, Tracy!!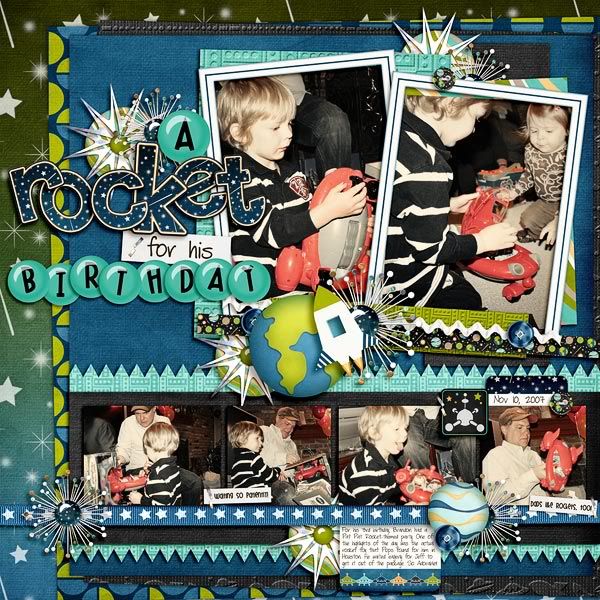 I love all the paper layers here, and those starburst elements really add that little extra punch to the page.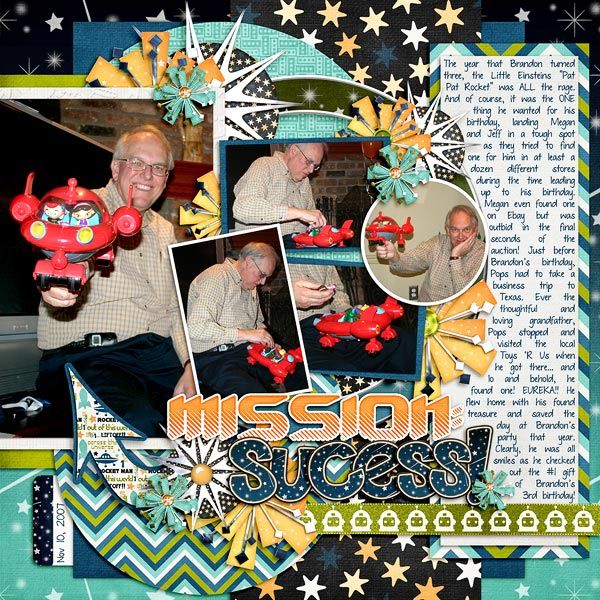 I just love the group of photos showing him working hard on that plane, and he looks so happy when he got it all figured out;) lol Besides the photos, Ijust love all her layering and the title looks great.
Now, if that wasn't enough, here are a few others by some of our own Scrap Stars.
First up is this great layout by Stacy.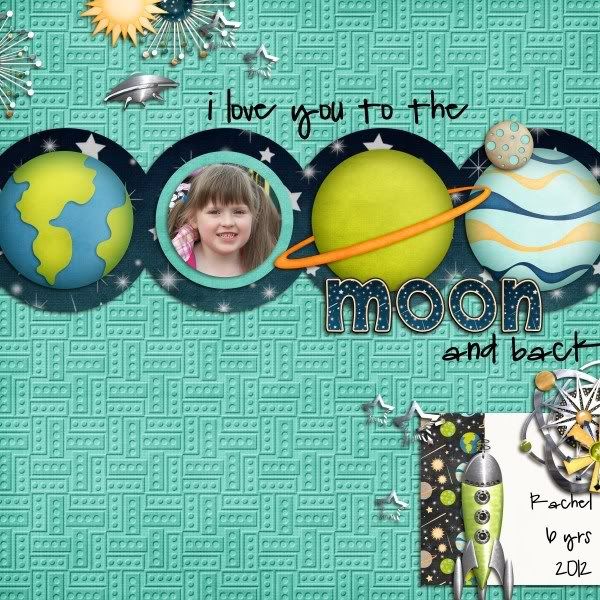 I really like the planet and circle elements going across the page, it really caught my eye.
Next is one by Laina.
The large circle cut out really looks great on this page. It draws your eye right to that adorable pic, and her title is just too cute!
Last, but definitely not least, how can we not do a Buzz Lightyear page with this space kit?? So, here is one Jamie shared with us.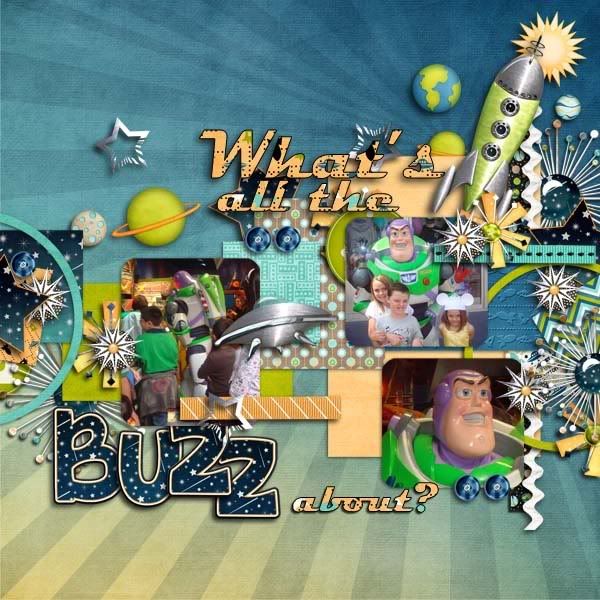 Again, I thought the title for this page was very creative, and all her paper layering and element clustering looks great. I really like the planets scattered around the page.
We definitely have some amazing layout artists on this team. Their layouts are always an inspiration to me as I hope they are the same for you:)
All Trixie Scraps Designs products can be found in the following online stores:
Trixie Scraps Shop * My Memories * Gotta Pixel * Scrapbook Bytes * PickleBerryPop

Hey, everyone, Lori here. Have you all seen the amazing kit Tracy released this week over at Pickleberry Pop? If not, you have been missing out! Just in case you did miss it, here it is.