Supplies needed:
- Battery-operated tealight
- 5 inch x .75 inch piece of patterned paper
- 2 pieces of 2 inch square piece of cardstock or patterned paper
- Scallop circle punch or scallop circle die
- Adhesive
First, adhere the 5" x 3/4" strip of patterned paper around the side of the tealight. I used double sided tape and glue dots to secure the paper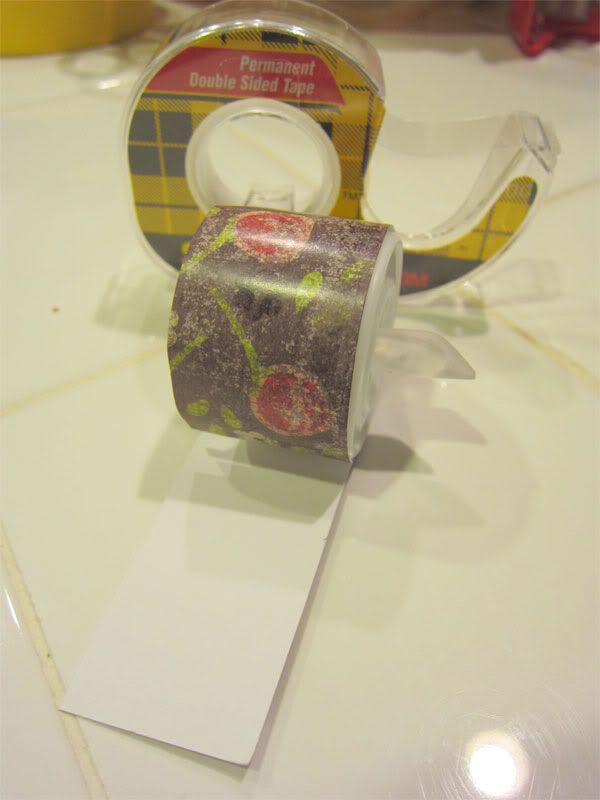 Second, punch two scallop circles using your punch or diecut. In the center of one of the scallop circles, mark the center and cut four intersecting lines through the center to create the top of the cake.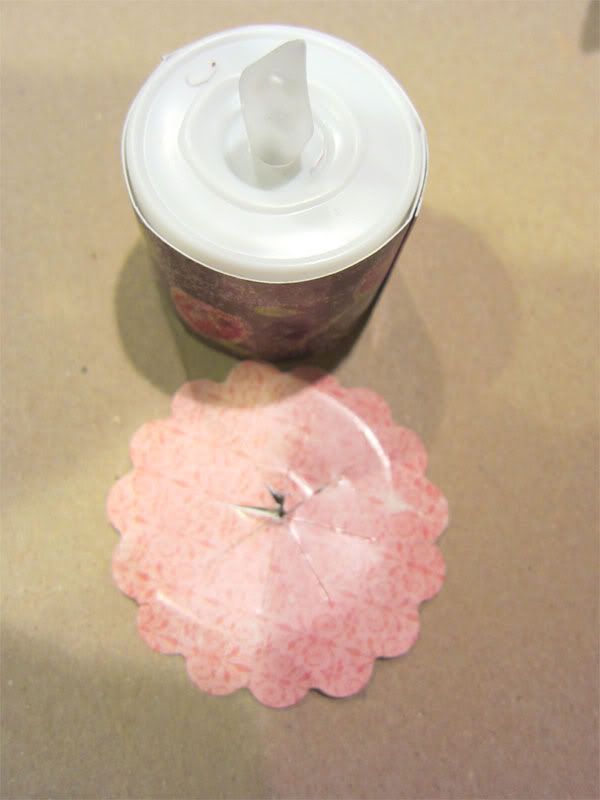 Third, apply glue to the top surface of the tealight and press the top of your cake over the flame into the adhesive. Fold the scalloped edges down over the side of the cake. Add the second scallop circle at the bottom of your tealight to create a cake plate and embellish your new cake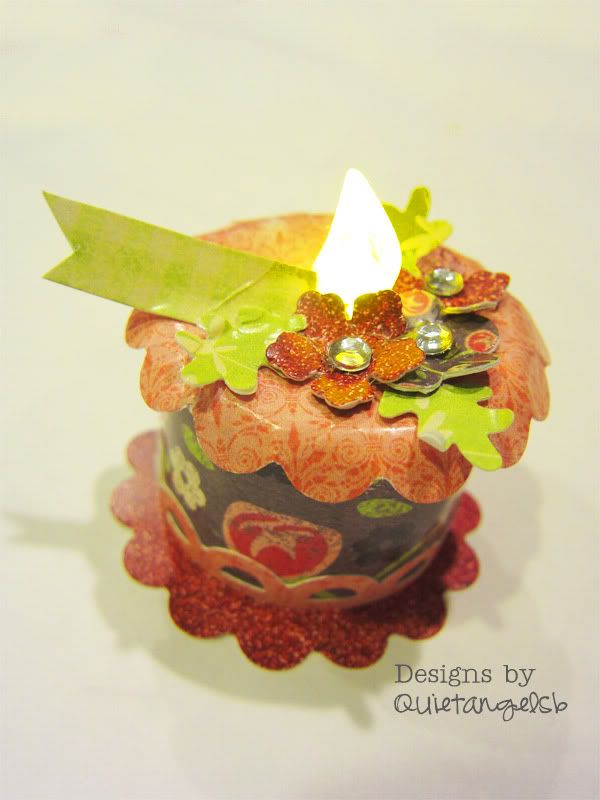 Hope that this inspires you to create some yummy simple cakes to celebrate some upcoming birthdays. Happy crafting!!
All Trixie Scraps Designs products can be found in the following online stores:
Trixie Scraps Shop * My Memories * Gotta Pixel * Scrapbook Bytes * PickleBerryPop

Looking for an easy present to celebrate a birthday? The beautiful patterns in one of Trixie Scraps' newest kits, I'll Be There, are perfect to creating a quick and simple birthday cake in minutes.