Hello scrapping friends! I want to share one of my favorite techniques with you today. I will be using PSE 5, but this can be re-created in other editing programs as well.
Blending photos into a background paper is one of my favorite ways to create a unique background. You can fill an entire background, or just part of the page. And it is simple to do. This is a great way to use those photos that turned out a bit blurry, but that were too important to delete. I'm not the only one who has had that happen, am I?
First, you will want to drag the photo that you want to use onto your background paper. A solid paper or a tone-on-tone paper works best...strong patterns can make it very difficult to really see the photo that you are working with. Enlarge your photo until it fills the background.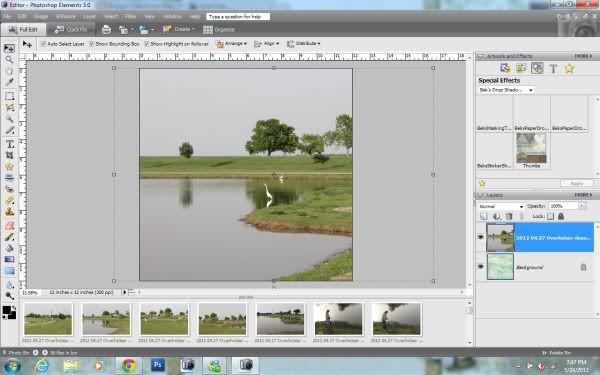 Next, you will change the blending mode of your photo layer. Different modes will create different effects, and some might work better than others. On this page, I liked how the 'multiply' effect turned out. When I use this technique on portraits, I often use 'overlay', 'soft light', or 'hard light'...each layout will be different depending upon the photo and paper you are using.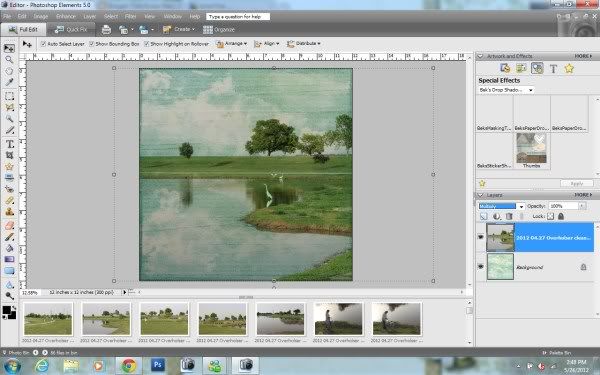 Finally, you can choose to adjust the opacity of your photo layer until it is the paper looks the way you want it to look...that's all there is to it!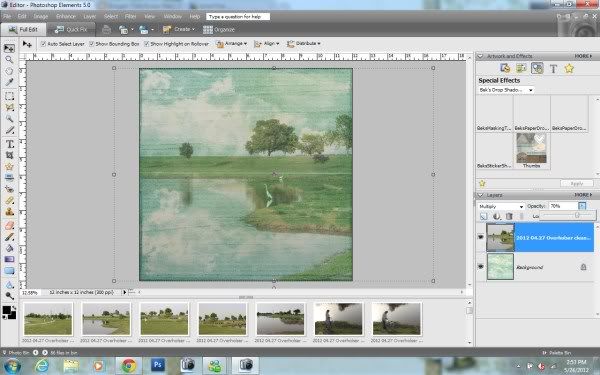 If you only want the photo to cover up a portion of the background, use a soft round erase to remove the areas of the photo that you don't want to see. I often use this technique when I'm putting a photo of my daughter on the background, but want to remove the cluttered things in the background.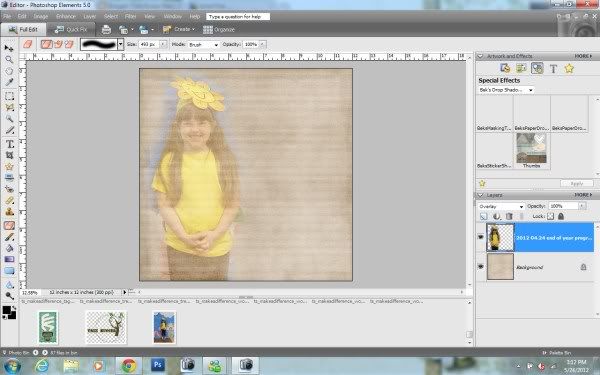 You may choose to just build your layout right on top of the layered background (which is what I personally do); or you can choose to save this new background paper...just be sure to rename it so that you don't overwrite the original kit paper!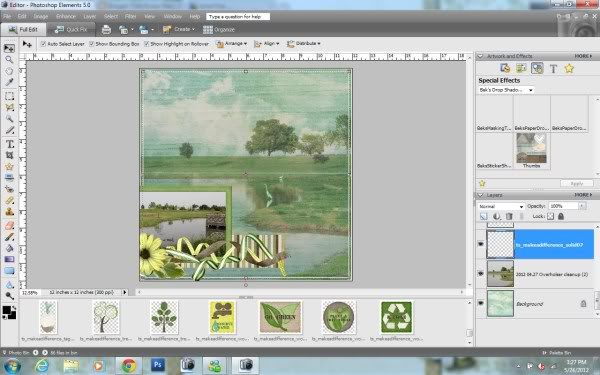 Here is my finished page, using the Make a Difference collab kit by North Meets South Studios.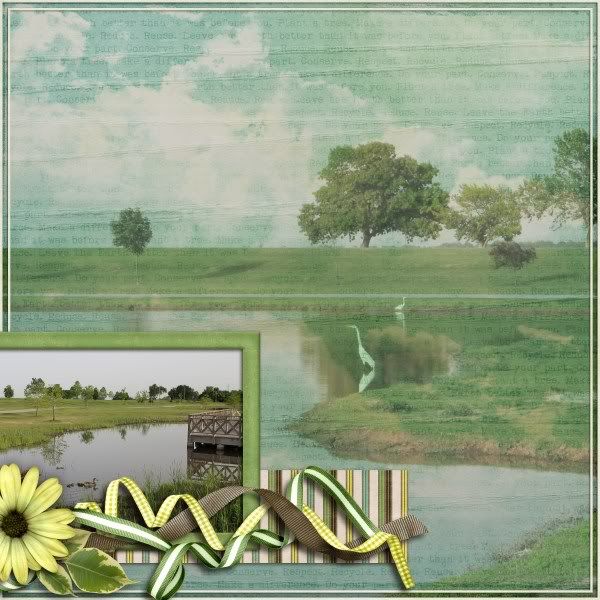 Thanks for stopping by, Trixie fans, and happy scrapping!
All Trixie Scraps Designs products can be found in the following online stores:
Trixie Scraps Shop * My Memories * Gotta Pixel * Scrapbook Bytes * PickleBerryPop