First up, Pickleberrypop is having a product retirement sale. I took it as an opportunity to go through my catalog and weed out some of the older items that have been around for a while. As a result, there are about 50 products (give or take a few) that are being retired across ALL my stores, including a SLEW of commercial use goodies. Everything will be 50% off through the end of the month, so nab them while you can. Once they are retired, they are gone forever! Check out the details: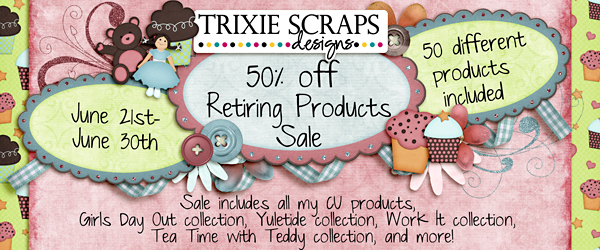 Hit up your favorite store to get these great deals before these products disappear on June 30th!
And then, I'm releasing my newest collection at all my shops this week.
Sunshine Day
is bright, happy, and just screams summertime. This collection includes the pieces that were previously part of the June Pickle Barrel sale at Pickleberrypop:
Full Kit
,
Embossed Cardstock
,
Glitter Papers
,
Burst & Dot Papers
, and
Page Starters
. Plus, I'm adding
Clusters
,
Wordart
, and
Quickpages
to the mix! And then, for you bundle-loving folks, I went ahead and wrapped everything up with a big 'ole bow for you and put everything into one mega bundle, too!
The bundle is a 40% savings
off the regular individual prices of each item, or you can check out the individual pieces for one week only at 30% off, too.
Here's a look at the bundle:
And here are the individual pieces that were previously sold during the Pickle Barrel sale:
And then, here's a look at the three newest pieces in the collection - the clusters, wordart and quickpages:
I have a new freebie for you, too! This is a sampler of the awesome clusters I offer with every collection - click on the preview below to get your download. While you are there, make sure you are
subscribed to my newsletter
because I'll have a bonus alpha freebie (for Sunshine Day) in my newsletter. And, watch later today for a brand new freebie on
my Facebook page
, too! It's been a great week for Trixie Scraps freebies! I hope you have a fantastic weekend - mine includes a date with my nieces and nephew to see the new movie Brave - I can't wait!!
All Trixie Scraps Designs products can be found in the following online stores:
Trixie Scraps Shop * My Memories * Gotta Pixel * Scrapbook Bytes * PickleBerryPop

Hi everyone! Is it hot where you are? It's been warming up here where I live and I've been hibernating indoors in the air conditioning. Good thing is, I've been getting lots of work done! I wrapped up my CT Call from earlier this month (if you applied and didn't get your reply, check your spam box!) and have been busy getting our new team members settled into our forum. We'll announce the new ladies on our blog soon! With that, let's jump into what we've got cooking this week!