Welcome to another Make it Hybrid Monday.  Jamie is bringing you a fun graduation/gift holder that everyone is bound to enjoy.  It is such a busy and exciting time of year with many people graduating and moving on to the next step in life.  Here is a cute and fun gift holder that is a cinch to make. The thing that I love most about it is that it is so versatile you can use it for just about anyone whether you are celebrating preschool graduation or college graduation, the receiver is bond to love it.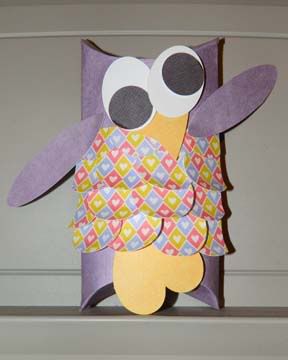 I used my personal cutter to do the cutting, but it isn't required to have one to make this.
-Use a pillow box template for the main body, and assemble.
-Cut several 1.25" circles for the feathers.
-Cut 2 hearts for the beak and the feet.
-Cut 2 ovals that are 1"x3" for the wings
-Cut 2 one .75" circles for the center of the eyes
-Cut 2 1.5"x2" circles for the eyes
Glue the feet in place first, then add the feathers overlapping as you go.  When you get to the top row cut the circles in half to finish off the edge. Next add the beak, then the White part of the eye.  Place the center of the eye wherever you would like to in the white section.  You may add bling if you want to give it just a little more dimension.  Last glue on the wings.  You can create all kinds of fun poses with the wings.  I curl the ends of the feathers up with a pencil to add more dimension to the feathers.
I used the kit Just one Kiss to complete this project.

All Trixie Scraps Designs products can be found in the following online stores:
Trixie Scraps Shop * My Memories * Gotta Pixel * Scrapbook Bytes * PickleBerryPop