It's actually perfect for our
Challenge Thursday
post, from Trixie herself - a one word challenge using the word SWIM. Be sure to grab all of those swimming pictures, your favorite Trixie Scraps kit and play along. Put your layout in the
gallery
and you could be a
show-off
!
The Gotta Pixel Spotlight was on Trixie Scraps all week last week, and there were freebies every day to celebrate. They're still available, so check this list to make sure you didn't miss any!
In
Saturday With the Stars
Jennifer featured some layouts using two of the Star Struck template packs. Templates are perfect for whipping up pages really quick, and helping you re-discover your lost mojo, so be sure to pick up a few template packs, stop by for some inspiration and get scrapping!
On Sunday we put the
spotlight on Mary-Lynne
and her beautiful pages! We love learning all about you and we're always looking for new people to spotlight, so keep putting pages in the gallery and we could pick you next!
Lot of
announcements
came out on Monday, including the release of the new
Pickle Barrel Products, Sunshine Day
, available for $1 each at PickleBerryPop! If you love summer kits, you won't want to miss this, and be sure to grab the freebie page starter while you're checking out all the new releases.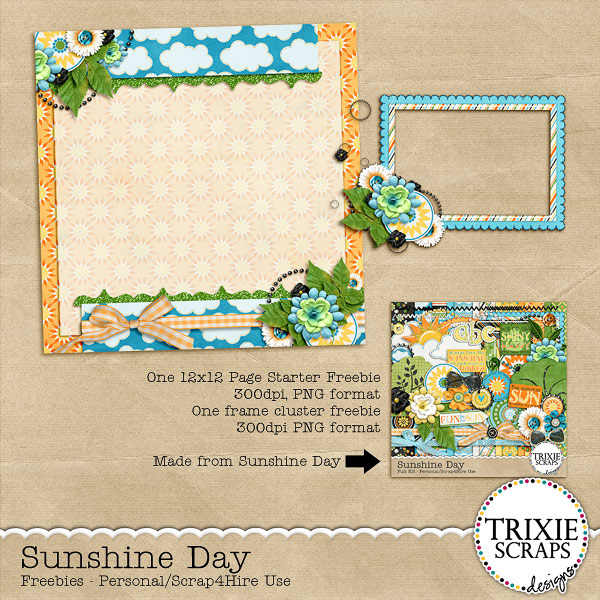 Have you ever felt like a font you were using wasn't spaced just the way you wanted it? This can be especially frustrating with handwriting style fonts. Luckily, Lori gave us a great tutorial on how to correct that in

Tips, Trends, and Techniques Tuesday

. Be sure to check it out!

Hope you have a great official first day of summer, and see you next week!

One thing that we have been doing a LOT of this summer is hanging out at the neighborhood pool. Anything to stay cool and keep the kids occupied, right?