Hello Trixie Fans! I am here to help you get those layouts done a little bit quicker and creatively by presenting you with a recipe... so, here are my instructions for a layout:
1. 3 or more pictures
2. Frame at least 2 of the pictures
3. Use at least one type of fastener
4. 4 or more leaf sprays
5. 7 flowers
6. 8 elements other than flowers/ribbons/leaves
7. 2 or more ribbons, strings, or lace
8. Journal at least a couple sentences
9. Title your page with both a font and alpha
Here is my example layout using Trixie Scraps
Winter Carolers
: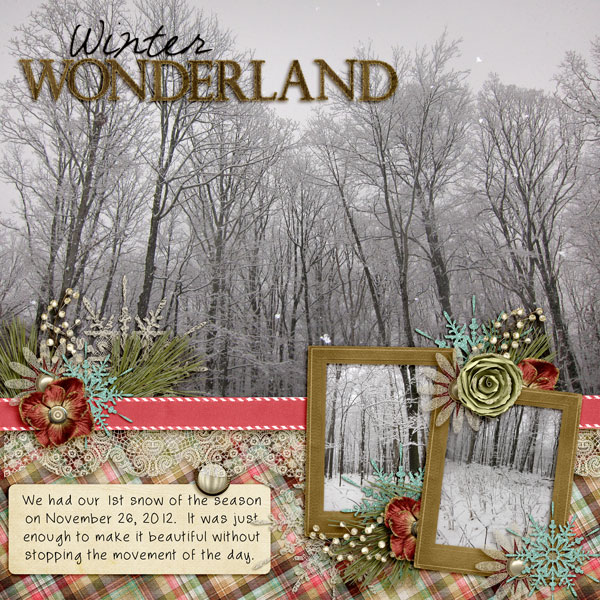 Don't forget to upload your layouts to the
Trixie Scraps Gallery
for your chance at a little goodie too!
All Trixie Scraps Designs products can be found in the following online stores:
Trixie Scraps Shop * My Memories * Gotta Pixel * Scrapbook Bytes