So here we are on New Years Eve, the final day of 2012. I hope that this has been a fabulous and fulfilling year for all of you, and if not, I hope that 2013 brings better things your way. For many people, the New Year means turning over a new leaf and setting some resolutions to help us through the next year. So today I'd like to share a scrapbooking trend with you, documenting your resolutions.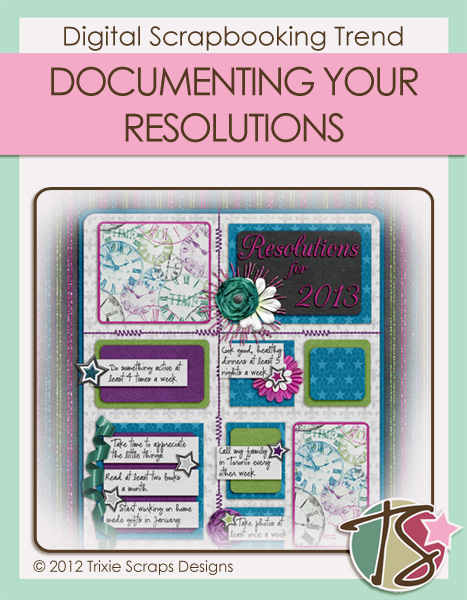 While scrapbooking is often a means of capturing events that have already happened, it can also be a fantastic medium for journaling. This means that it lends itself perfectly to documenting your goals and aspirations for the coming year. This can be done as a list, photographically, or as a journaled paragraph. Here's a layout I created listing my resolutions for the next year using Auld Lang Syne, the fabulous new kit from North Meets South Studios.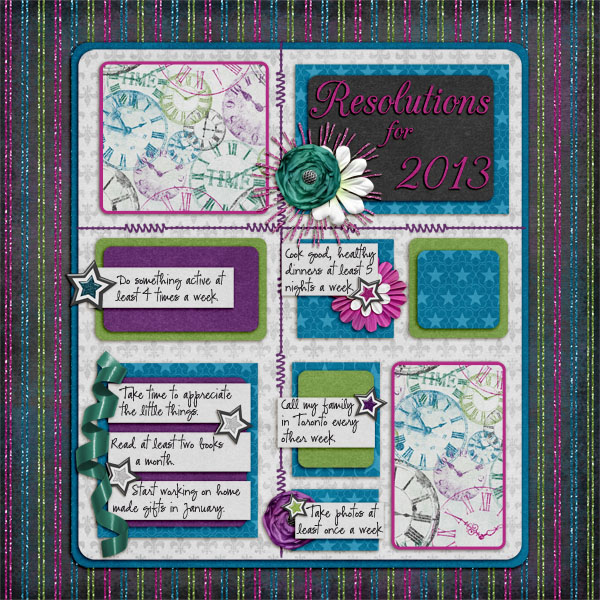 Resolutions not your thing? Then follow the lead of Scrap Star Shauna, and take a moment to journal about your hopes for the year to come.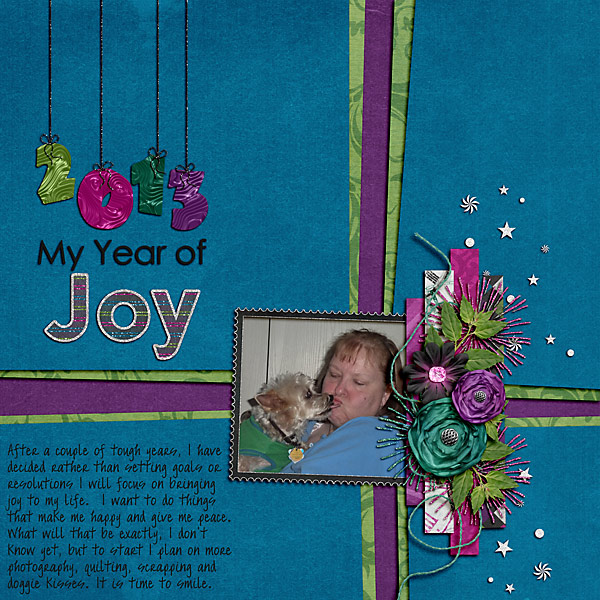 I hope that if you create a page about your resolutions or hopes for the new year you take a moment to share it with us in the Trixie Scraps gallery.
Hope you have a safe and Happy New Year's Eve.
All Trixie Scraps Designs products can be found in the following online stores:
Trixie Scraps Shop * My Memories * Gotta Pixel * Scrapbook Bytes