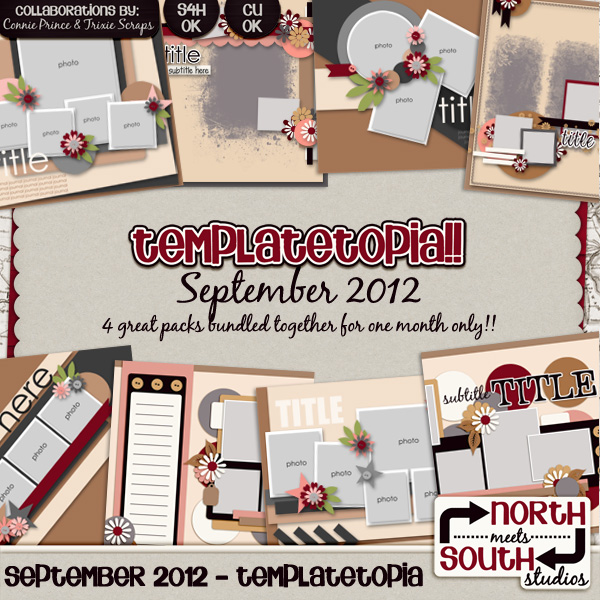 And, just in case you didn't get a chance to grab last month's Templatetopia, I've got great news: I'm also releasing my portion as two individual template packs this week. Check them out!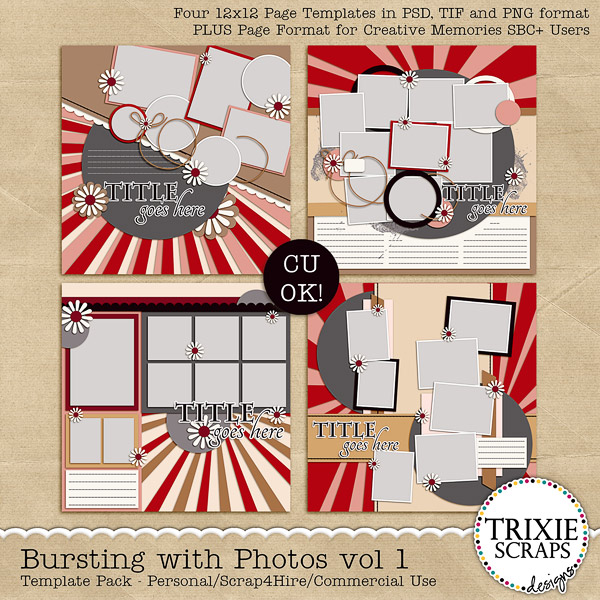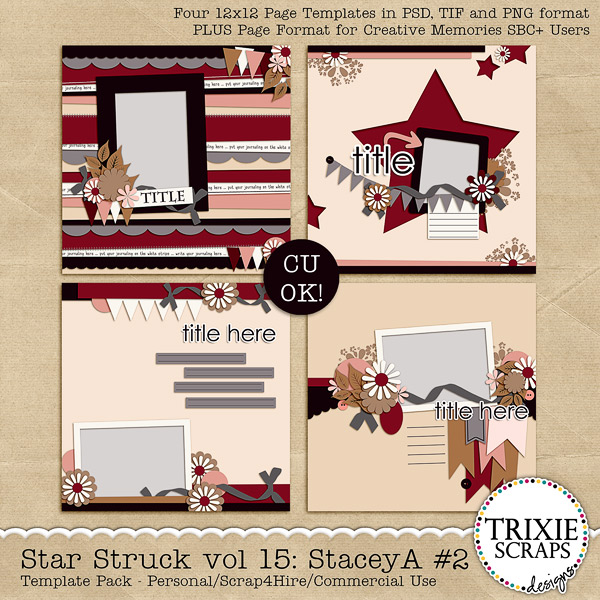 And one final, quick note! North Meets South is currently the spotlight designer at Gotta Pixel. As part of the spotlight, all NMSS products are currently on sale for 30% off. Plus, don't miss tonight's CHAT with Connie and I -
hope to see you then!
Have a great weekend! ** Trixie **
All Trixie Scraps Designs products can be found in the following online stores:
Trixie Scraps Shop * My Memories * Gotta Pixel * Scrapbook Bytes

It's that time again! Time for September Templatetopia! Get 16 templates from Connie Prince and I for one great low price - just $3.99 for the whole set, during the month of September only. Check the detailed images in the store to see each of the four packs included in this month's grab bag!