1 photo
1 background paper
6 paper strips/cuts (any shape you choose)
2 strings
4 ribbons/stitching/trim pieces
2 coaster/circular elements
4 flowers
1 leaf/twig/foliage bit
1 frame
1 alpha
1 tag/wordbit
Here's my page for a little inspiration...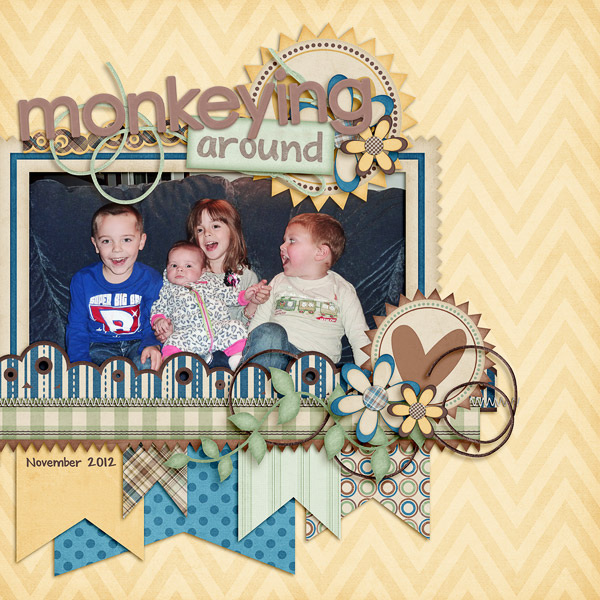 Have fun with this challenge...don't forget to put your layout in the Trixie Scraps Gallery and link us up in the comments so we can all see your beautiful creations!
All Trixie Scraps Designs products can be found in the following online stores:
Trixie Scraps Shop * My Memories * Gotta Pixel * Scrapbook Bytes

Hi there, Trixie Scraps fans! I'm here to bring you the Thursday Challenge for this week. It's that time of the month when we let you create based on a recipe that we provide. This recipe is based on a page I did using Trixie's latest collection, Spunky Monkey.