January Templatetopia
, which was released yesterday.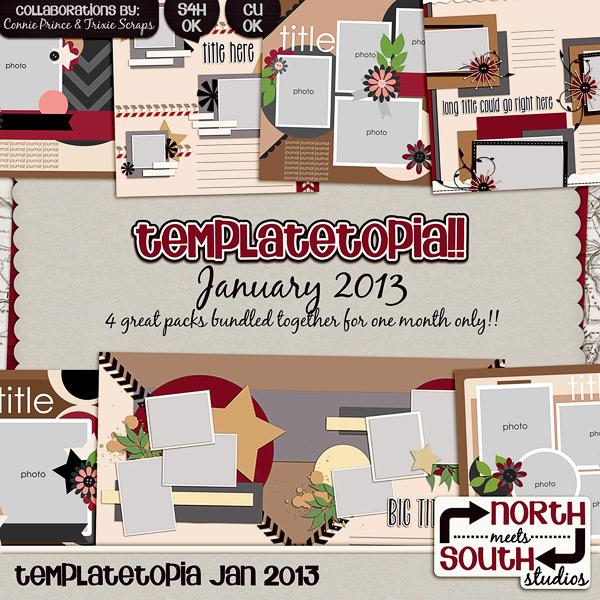 I seriously love templates and this template pack is sure to please you. It has many one page spreads, but it also includes a couple double pagers.
Let's take a look at what some of our stars did with this wonderful template pack.
I love the colors in Shawna's layout and the black and white photo just add so much to this page. I love all the clustering work and how it's right alongside the title.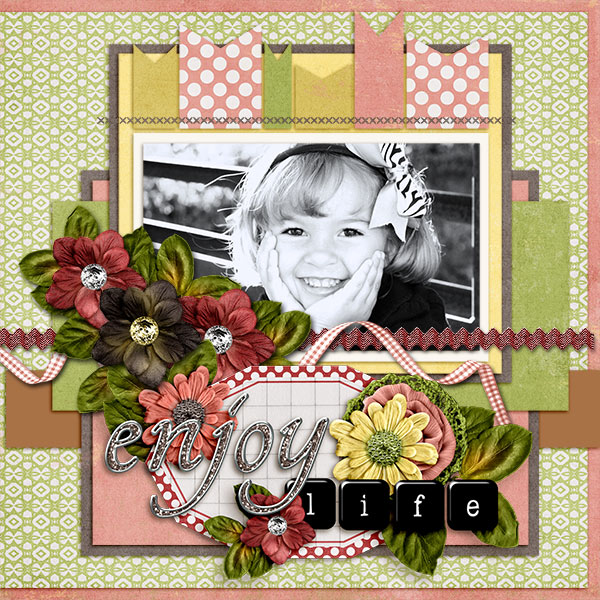 Stacy also used this template, but I like that she chose to add another picture where an embellishment is in the template. I love the ribbon wrapped around the photo and the colors in this layout. It brings a very wintery feel to the layout.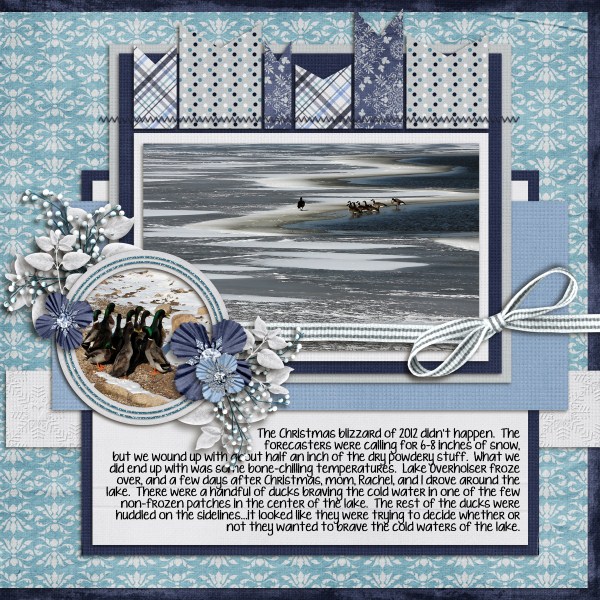 The template Bethie chose to work with draws your eye in the right way. The layout just works with the way your eyes want to work. I love the way she matted her photos along with adding a themed frame and elements to bring the feel of camp to this page.
Shauna's layout is just so cute and it makes me want another puppy. I love the papers she chose to use with this template and the way the embossed cardstock stands out. I also like that Shauna used three different colored alphas for the same title.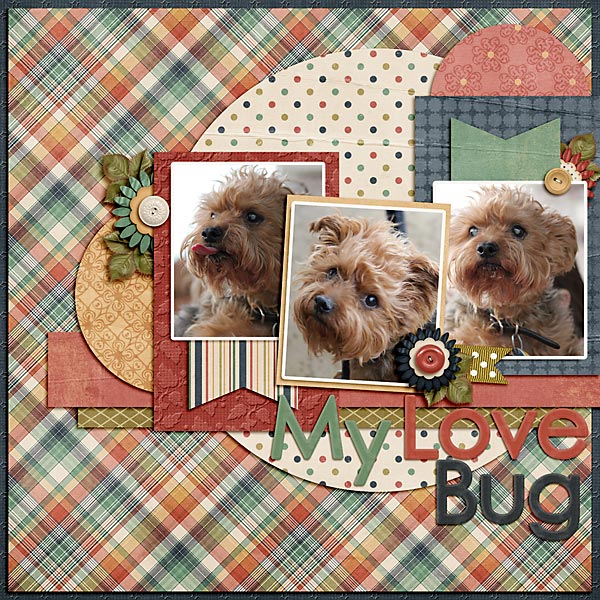 Stacey made use of one of the double pages and I love how it turned out. I love the v shape that brings it all together. I also like that this template allows for use of many pictures.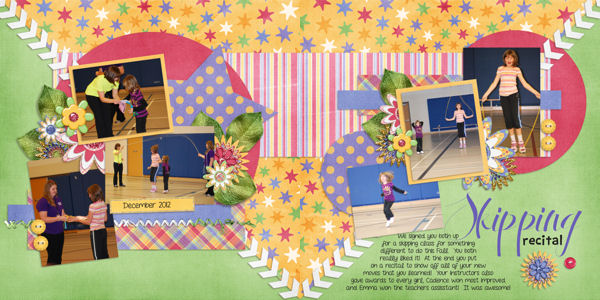 There you have it, just a few different templates that are included in
January Templatetopia
. This is definitely a pack you'll want to have. We'd love to see your work in the
gallery
if you do use one of these wonderful templates.
All Trixie Scraps Designs products can be found in the following online stores:
Trixie Scraps Shop * My Memories * Gotta Pixel * Scrapbook Bytes

Welcome to another edition of Saturday With The Stars. This week we are going to be taking a closer look at