Happy Valentine's Day, Trixie fans! Stacy here today to share this week's blog challenge with you. It's time for our monthly word challenge, and in honor of the holiday, this week's word is
heart
. I know it's not very original, but it's timely, and a lot of us will be scrapping Valentine pages...so why not work on those pages and become a Show-Off at the same time, right?
In the event you aren't wanting to do any Valentine-type pages, no worries. The use of the word heart doesn't have to be all about love...you could scrap about a heart-to-heart talk; a heartbreaking moment; hearing a baby's heartbeat; eating a heart-healthy diet...there are many possibilities! Don't be afraid to step outside of that heart-shaped box!!!
With all that being said, I did use the word heart in the traditional sense...here's my layout using Trixie's new Heart of a Friend collection. This is my daughter and her daddy as they got ready to head to the Daddy-Daughter Dance last weekend.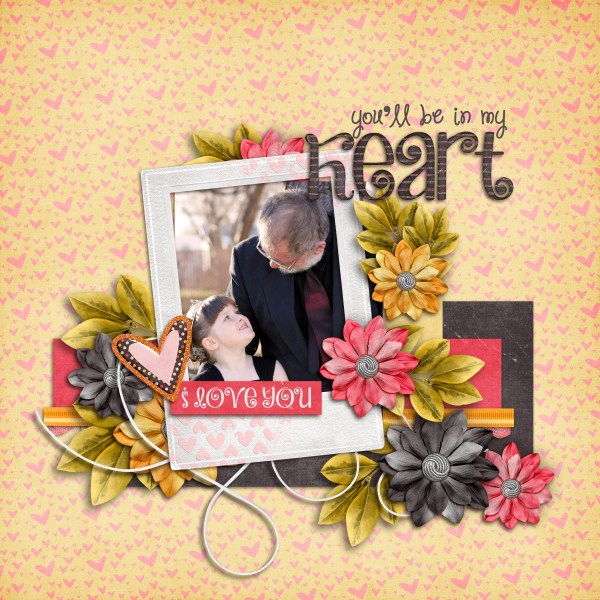 Once you've finished your layout, don't forget to upload your page to the Trixie Scraps challenge gallery so that you can be a Show-Off and win a great Trixie prize! Happy scrapping!!
All Trixie Scraps Designs products can be found in the following online stores:
Trixie Scraps Shop * My Memories * Gotta Pixel * Scrapbook Bytes