Ahhhh February. The month of Amor! Getting ready for Valentine's Day can be so much fun, from custom valentine's to carefully planned treats. Be sure to share with us what you have planned!
On the last Thursday of January, we issued a Wild Card challenge, and it's a unique challenge! Be sure to swing by and check it out, especially if you are a fan of scraplift style challenges. And don't forget that if you put your page in the gallery you can be a show-off and win an awesome prize!
Fun Font Friday brings some seasonal and fun Valentine's fonts to add to your stash. Be sure to swing by and check out these great font finds!
North Meets South Studios released a new templatetopia for February last week! If you want to see some amazing template based layouts be sure to go and check out Saturday With the Stars.
Have I mentioned how much we LOVE to give stuff away? Cause we do! This month we want to hear about your favorite childhood Valentine memory - and which kit you'd love to win. Share a little with us in Special Request Sunday and you could win the kit of your choice!
Masters Monday brought some instructions on making your own calendar and a template to help you along! It's a great way to create a custom look simply and quickly.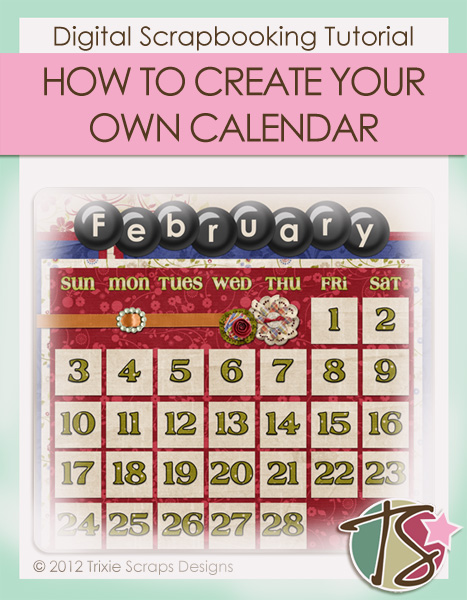 All Trixie Scraps Designs products can be found in the following online stores:
Trixie Scraps Shop * My Memories * Gotta Pixel * Scrapbook Bytes