Today's kit was released earlier this week for ScrapbookBytes GAB. I am thrilled with this kit. The weather has finally started to warm up a bit over in my neck of the woods and the color palette in this kit is perfect for early Spring.
Without further ado, I show you
Nature Walk
.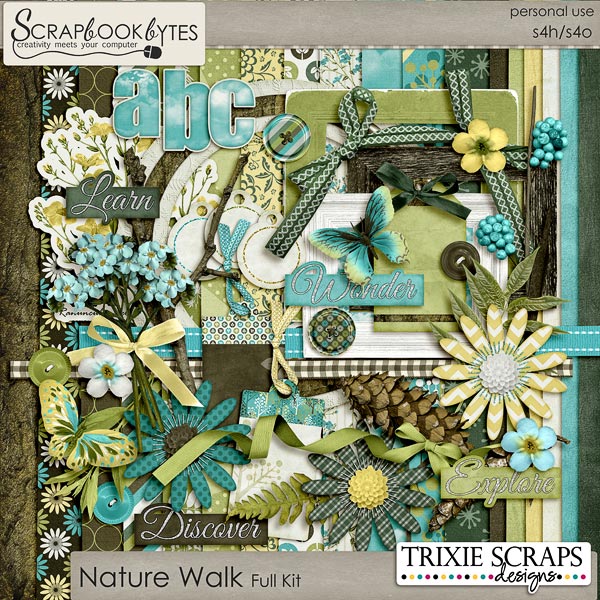 I'm seriously in love with the blues and yellows. Let's see what our Stars created with this wonderful kit.
I love the way Stacey's layout came out. I love the blocking of the pictures, with simple phrases typed out on the photos. I like that she used a wood-like looking paper as her background paper and how she brought color in with a simple border and her choice of elements.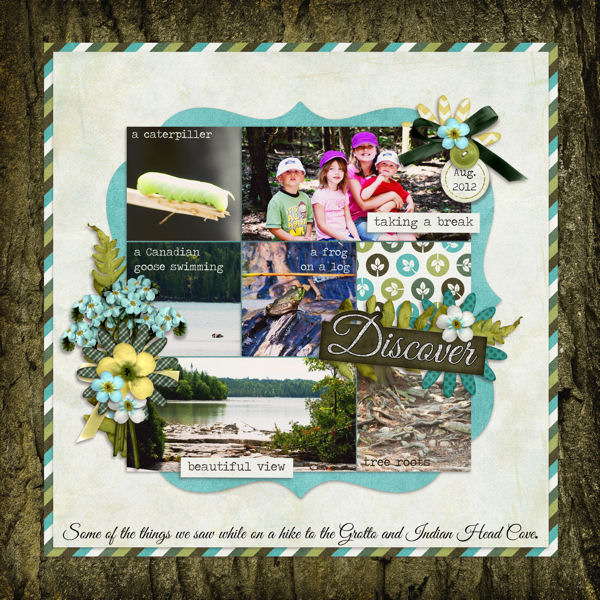 Kris pulled together a two-pager and it's almost as if this kit was made just for these pictures. I love all the circles in this layout and how Kris used them for dimension with some of her background papers, but she also used it for her journaling and a photo or two.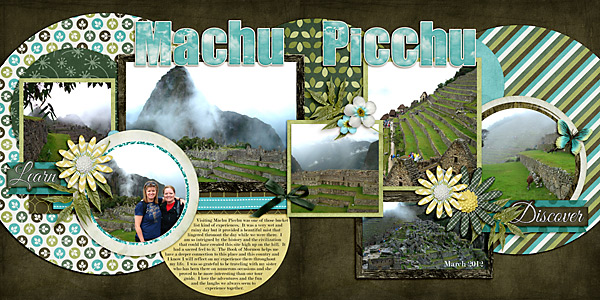 Both Carrin and Mary Kate chose to see the beauty within their cute girls. I love the photos Carrin chose to use on her layout and her title matches those pictures beautifully. I am always in awe of her cluster work as well.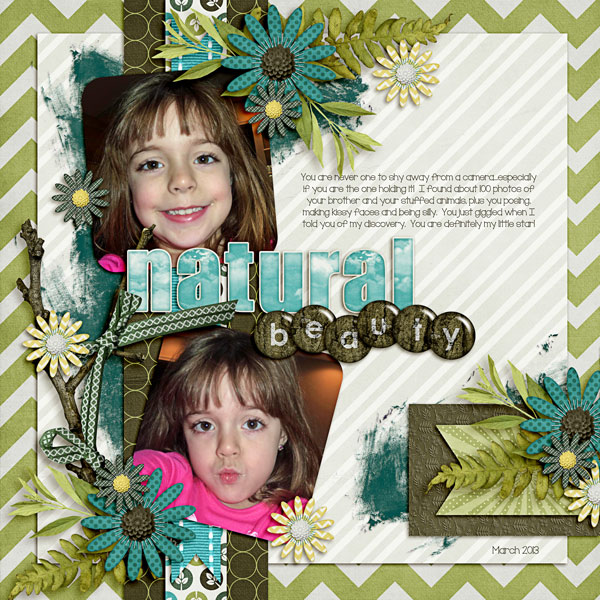 With Mary Kate's layout, I love how girly she kept the layout. She used a flowered background and cute butterfly elements. She also has some fantastic cluster work. I think it's great that the papers Mary Kate chose to use, really helped bring out the blue in her daughters dress.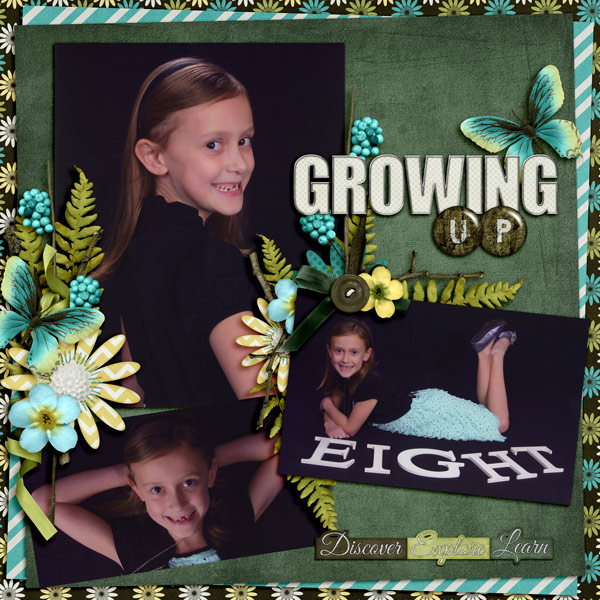 I love what Jessica chose to do with her layout. She took a cute poem and included the perfect picture to go along with it. I love that the flowered paper isn't straight on the page and has some wavy lines to it. I enjoy the wooden frame and the elements she used that give this page the perfect outdoorsy feel.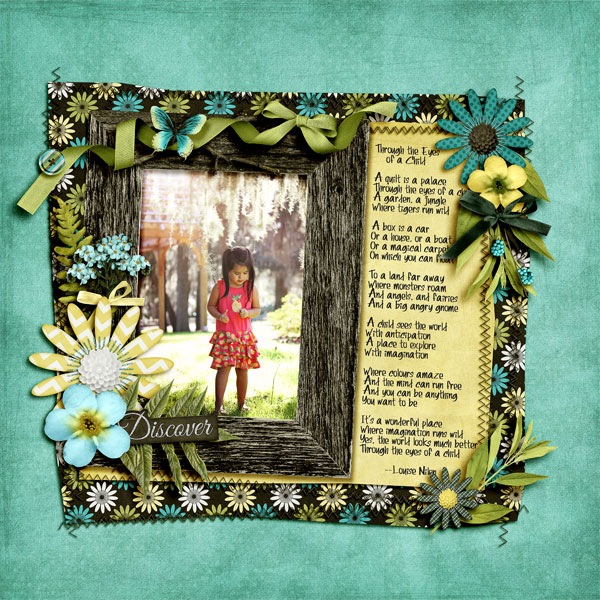 Those are just a few little snippets of what is possible with this kit. I personally love the bonus alpha that's available for this kit. So don't wait until you're too busy this summer to scrap any of your Springy/Outdoorsy pictures. Get
Nature Walk
now, while it can still be a bit too cold to be outside. Then don't forget to share your work in our
gallery
as well.
All Trixie Scraps Designs products can be found in the following online stores:
Trixie Scraps Shop * My Memories * Gotta Pixel * Scrapbook Bytes

It's Saturday again, Trixie Fans! You all know what that means...another week to review what our Stars have done with one of Trixie's newest kits.