I am so excited to bring you this month's Fun Font Friday. It's been a few months since I've been able to do this post and I'm glad I drew the lucky straw for this month. I seriously have a love of fonts and I'm always in search of a new font.
This months font was a somewhat easy find and I didn't have too specific of a criteria. I just wanted a cute, girly font that was also somewhat fun. I found that font in
Pea Ellie Bellie
.

I loved the rounded ends on some of the letters and that the letters weren't completely filled in. It worked perfectly for the layout I worked on.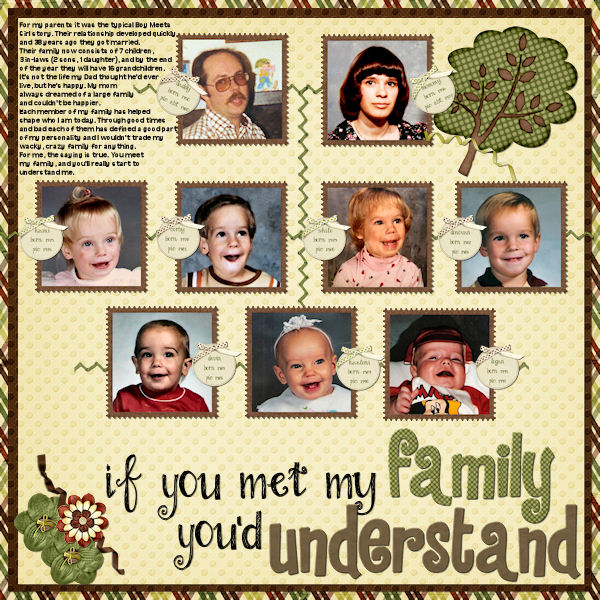 I used this font with the title and though it's hard to see I also used it on the journaling circles by each persons photo. The font went really well with the alpha included in the kit I used as well.
I hope each of you will find a use for
Pea Ellie Bellie
and while you're at that site downloading that font, look around for many more fonts. There are a bunch. The kit I used for my layout is
Roots & Branches
.
All Trixie Scraps Designs products can be found in the following online stores:
Trixie Scraps Shop * My Memories * Gotta Pixel * Scrapbook Bytes * Ginger Scraps

Hey there Trixie Fans! I hope that each of you in the US had a chance to really enjoy the holiday yesterday.