Happy Monday Trixie Scraps fans! Today's Masters Monday tutorial is coming to you by special request. A couple of months ago, our very own Shilo showed you how to create invites and announcements using Corel Paintshop Pro, and we heard from a couple of you wanting a Photoshop version of the tutorial, so that's what I'm bringing to you today.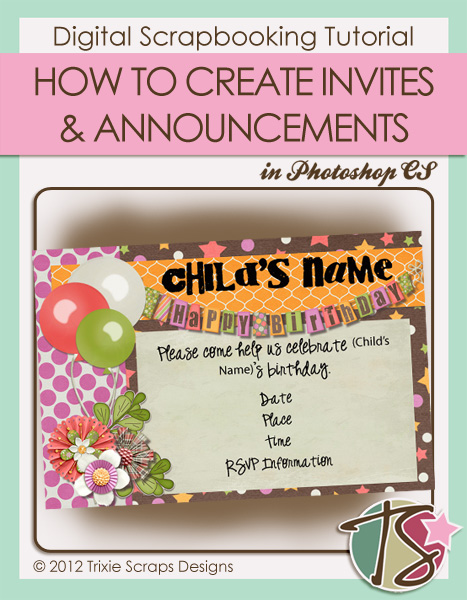 We're going to jump right in here, so let's get started. The first thing you'll want to do is select the size for your invite. In Shilo's tutorial, she used the standard invite size of 5 x 7 inches. If you're printing at home, make sure to check the size of the stock you're printing on. What I like to do is use a standard photo size of 4 x 6 inches. It is a little smaller than your standard invite, but If you're getting them printed in store you can get them printed as a standard photo then, which will save you a ton of money.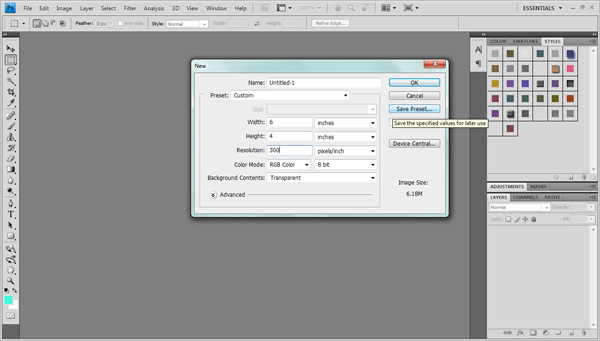 Next up, choose the papers that you want to work with. Because you are working on a much smaller canvas than your standard 12 x 12 layout, you may need to do some resizing to get the paper to look exactly like you want it. To figure out the approximate scale you'll need, simply divide your largest dimension by 12. For example, if your invite is 5 x 7, you divide 7 by 12 to get 0.5833. Round this number up to 0.59. This means that you want the scale of your paper to be 59%. For a 4 x 6 invite, you divide 6 by 12 to get 0.5, which means your scale should be 50%. Make sure to lock the height and width to stay in proportion to each other too, otherwise you could end up with a very stretched or squished looking pattern.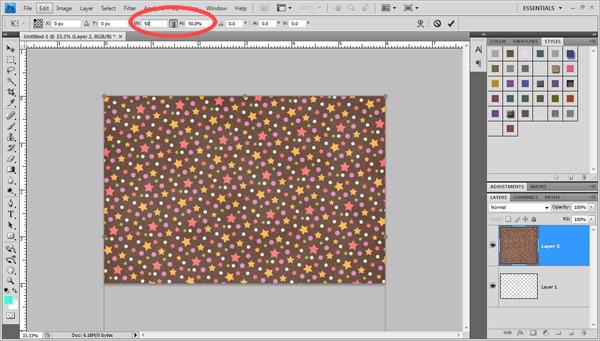 Of course, not all papers need to be scaled to fit the invite size. Feel free to play around with positioning the full sized paper on your layout so that only a portion of it shows. This can give you a cool look with a bigger, bolder pattern.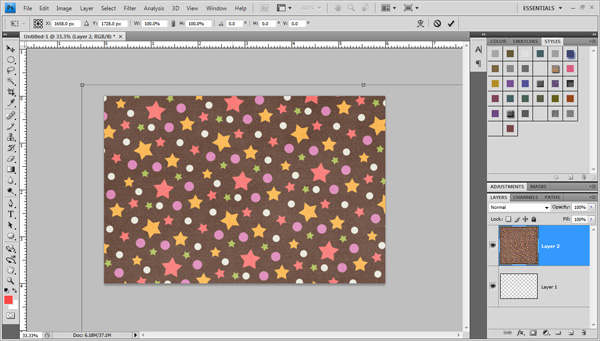 Now that you have your background it's time to add your layers, elements, and other fun touches, just as you would on any other page you scrap.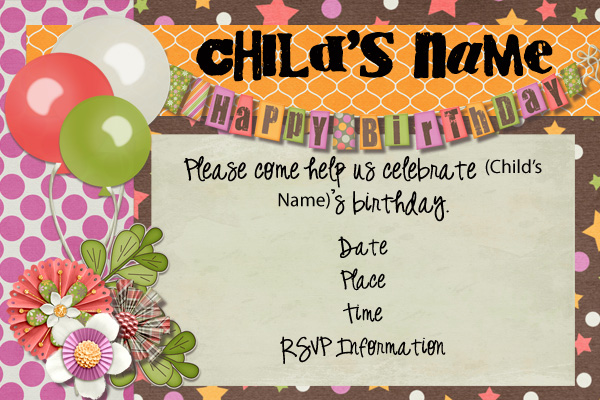 Tada! Now you have a fabulous custom invite to print out for your upcoming event! Either print them off at home, or get them printed at the store, and you've saved yourself some hard earned money.
Have you created an invite of your own using a Trixie Scraps kit? Feel free to share it with us in the Trixie Scraps Gallery so that you too can be a Show Off.
All Trixie Scraps Designs products can be found in the following online stores:
Trixie Scraps Shop * My Memories * Gotta Pixel * Scrapbook Bytes * Ginger Scraps