I loved the use of paper strips and simple clustering on the first page and the large photo and overall page design in the second one. I love that they both used circle mats for their journaling! I took that inspiration and came up with this page using
Siblings are Forever
by Trixie Scraps.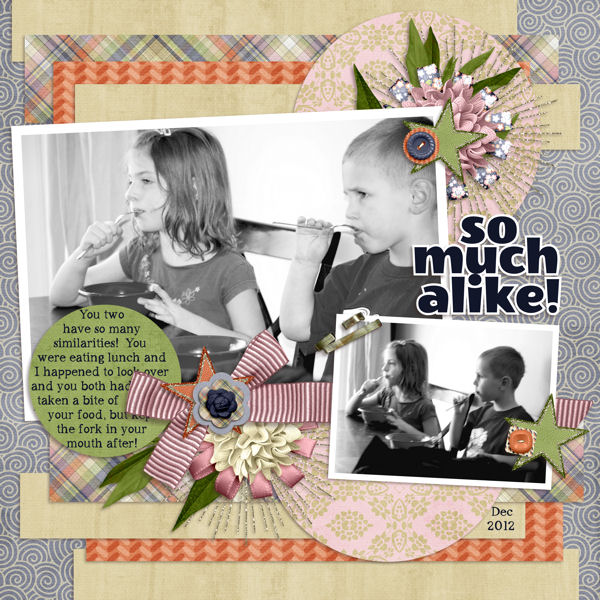 So my challenge for you is to pull atleast one piece of inspiration from each layout and create a page using Trixie Scraps products. Make sure you upload it to the
gallery
and you can be a Show Off and win a prize!
I can't wait to see what you come up with!
All Trixie Scraps Designs products can be found in the following online stores:
Trixie Scraps Shop * My Memories * Gotta Pixel * Scrapbook Bytes

Hello Trixie Scraps fans! Stacey here with an extra special Challenge Thursday for you! I always find great things about pages that inspire me, so I thought it would be fun to do just that! Have a look at these two gorgeous pages from the Trixie Scraps Gallery, images are linked.